Rahul Suntah (born June 6, 1997) – Composer, producer, recording artist and pianist from Mauritius with over 3 million garnered views on YouTube and Instagram. Classically trained, Rahul has been playing the piano since he was 8 years old and gained popularity online by making piano covers of popular songs.
Rahul started playing the piano at the age of 8, studying ABRSM Piano and Music Theory at the Frederic Chopin Conservatory of Music in Mauritius and then went to continue his studies in Audio & Music Technology at the University of the West of England in Bristol, UK graduating in 2019 and specialising in composition, production and sound engineering. Since then, he has won the University Talent Show, performed for the University Degree show, was featured on the Facebook page 'Music Crowns' and 'The Music Man' and has over 30,000 active followers online. Rahul is now pursuing a masters in Film Scoring at the University of Bristol.
Rahul is a versatile artist whose unique style blends piano extended techniques and occasional live loop setups using Ableton Live and a Novation Launchpad performing on a range of musical genres including Film, Classical, Jazz, R&B, Pop, Rock, Electronic, EDM and more.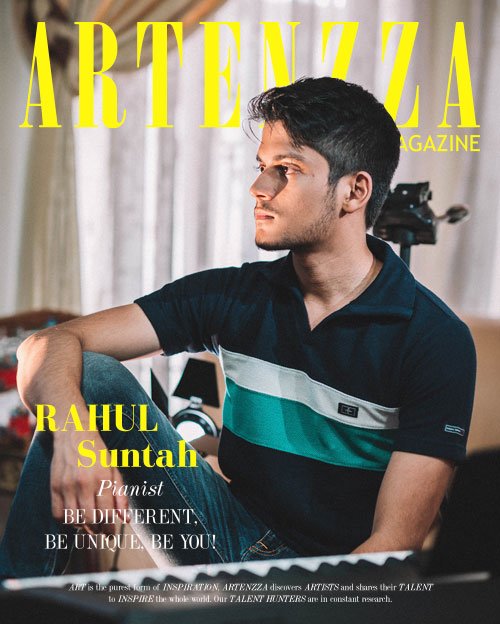 "Be unique, be different, be you!"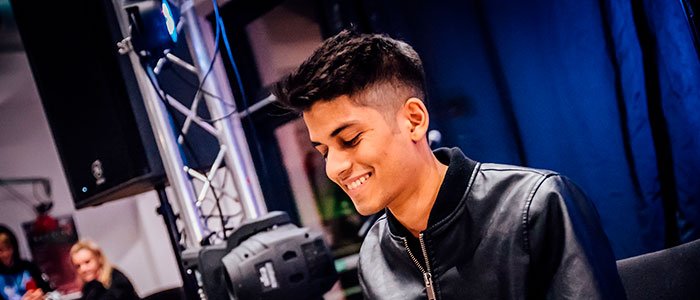 When did you start to get interested in music?
My interest in music picked up after I started to learn the piano at the age of 8. I was initially classically trained but while growing up I was exposed to a lot of different musical styles which I eventually embraced.
If you were an advertisement, which would your slogan be?
Be unique, be different, be you!
Which is the part you enjoy the most about music?
I love moving people with music. To be able to express the way I feel and tell stories to an audience through music and sharing that passion with other people, is just something else! Whether it's while performing or composing
Most artists say that through their art they learn more about themselves, heal injuries… In which aspects has music helped you?
Music has helped me a lot in overcoming my insecurities, get through tough times and allowed me to find a way to express my art and find my purpose as an artist. It also allowed me to meet many other wonderful and talented artists along the way who share the same passion as me!
What does music mean to you?
For me music brings people together, it's a rollercoaster of emotions that can impact peoples' lives. It's also my way of freely expressing myself and letting all out.
Who are your idols?
Beethoven, Hans Zimmer, Alan Silvestri, Michael Jackson, Queen, Stevie Wonder, Charlie Puth, Jacob Collier, Alicia Keys, Elise Trouw, Pinar Toprak, Peter Bence, The Piano Guys, Brian Tyler, etc. There are way too many across many genres!
If you didn't like music, what would you like to do?
I seriously don't know…I've always been artistic and creative, probably in cinematography or graphic design
Do you consider that nowadays there are more or less opportunities for new artists? Why?
There are definitely more opportunities nowadays especially with the internet and social media. It's easy to gain an audience online on platforms such as Instagram and YouTube. You can easily post videos, make livestreams and engage with your audience. There are musicians that were able to sell out shows or get signed only using social media. You can also independently release your music on Spotify and Apple Music using platforms like DistroKid or CD Baby which is what i did for the release of my first EP 'Piano Stories'. It's crazy!
What would your idyllic life as an artist be like?
To keep composing new music, making new videos, to perform, entertain and inspire people, hopefully other artists. I'd love to compose scores for movies eventually and perform in concert and maybe even tour and share my music around the world if I'm lucky enough.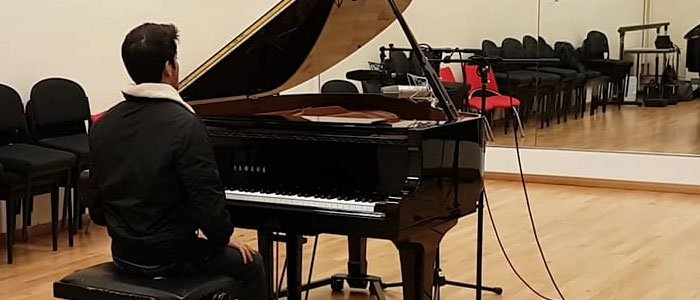 Do you want to know more about Rahul Suntah? You can find some projects below.
Do you want to discover more artists? Follow us!