Singer, Actor & Songwriter
Samantha Gangal is a singer, songwriter, influencer and actress with over 215,000 followers on Instagram.
At the age of 10, Samantha decided she wanted a career in the entertainment industry.  8 years later, with tv and film credits, and cover songs recorded, Samantha was excited to announce her first original song was set to release August 27th.  Even though she started with musical theatre, her favorite genre of music is 70s and 80s classic rock.
Samantha is best known for her recurring roles on "FRESH OFF THE BOAT" and on the Dreamworks Television Series "OMG!".
Samantha has also guest starred on "INVESTIGATION DISCOVERY'S BLOOD RELATIVES" On the film side, she plays Young Angela in the Feature film "AGENT REVELATION", released in 2021 and she stars in a lead role as Lilly Franks in the award winning film "MAKE A WISH, MOM".  
Her other credits include roles in the films "FERAL, SOLSTICE, DISTANT SUN and THE DEADLIGHT", just to name a few.  Samantha is set to release her debut original single, titled My Own Prison in August 2021, the release will be accompanied by a music video. My Own Prison is a collaboration between Samantha and producer David Kidd who has worked with such notable young talent as Hayden Summerall and Annie LeBlanc. Inspired by events in her own life and the lives of those around her, the single explores the internal battle of being trapped and the feeling of helplessness when life seems out of control. She is passionate about giving back and working with various animal charities throughout Los Angeles.
"Let the doubters fuel you"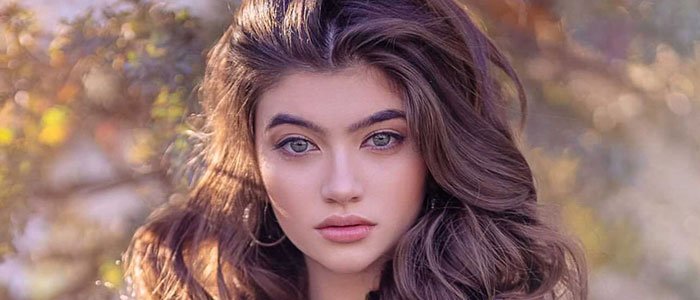 When did you start to get interested in music?  
I really got interested in music when I attended a week-long summer camp at the age of 8.  We did the play Annie, Jr.  At that point, I knew I loved music and acting.  
What was the inspiration for your debut single, My Own Prison?
There's not one particular thing that inspired me to write this song.  It's basically a combination of different events that were going on in my life and the lives of the people around me. It's that feeling of helplessness that comes over us and we feel like we have no control.
The song is about internal struggle(s) a person may be battling, whatever that might be.  It's just a feeling of being trapped with nowhere to turn, and nowhere to go.  
Tell us about filming the music video for My Own Prison?
The process began when I sat down with the directors Reel Mike Jones and Michelle Bennett of StarkidzLA.  We came up with an idea of doing one struggle that someone somewhere might be facing.  Once we laid out the script, everything fell into place.  It was really cool that the directors cast 3 of my friends in the video as well.  It was shot over two days at a couple of different locations in LA.  
Which is the part you enjoy the most about music?
The part I enjoy most is when I am sitting in the studio hearing the completed recording being played.  At that moment in time, there is just this feeling of an accomplishment.
Who are your idols?
Steve Perry of Journey, Stevie Nicks of Fleetwood Mac, Freddy Mercury of Queen.  I'm just a really huge fan of 70s and 80s classic rock.  
If you didn't like music what would you like to do?
With absolute certainty, my other passion is acting.  I will continue to act along with doing my music.
Do you consider that nowadays there are more or less opportunities for new artists? Why?
I would say there are both more and less opportunities.  More opportunities exist with how much easier it is to promote your own music on social media.  Of course the downside is, there is an over saturation out there.  So getting your song actually heard is more difficult.
What would your idyllic life as an artist be like?
My ideal situation would be working as an actor and being able to pursue my music career simultaneously.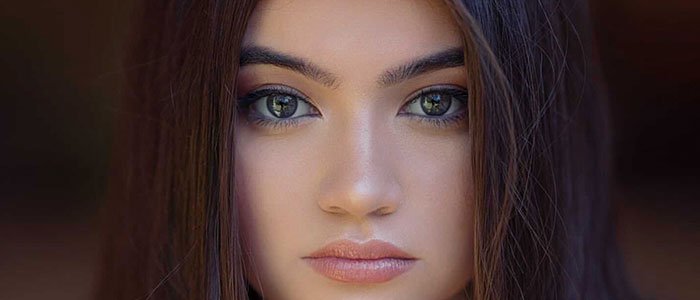 Do you want to know more about Samantha Gangal? You can find some projects below.