ACTRESS, PRODUCER, SINGER & DANCER
Samikssha Batnagar is an actress, theatre artist, singer, performer , classical & western dancer, instrumentalist & digital content Creator born in Dehradun, Uttarakhand .
She finds fulfillment in environmental activism and Humanitarian work.
"Her Strength Comes From Being Tested by Life's Unpredictability"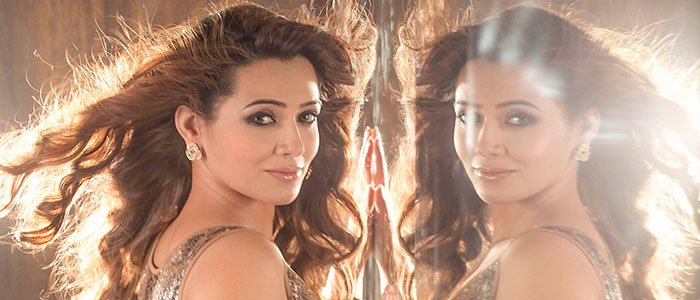 When did you start to get interested in arts?
Samikssha was born in Dehradun, Uttarakhand – India nested in the mountain range of the Himalayas. At the age of 3, she embarked upon the journey with her Indian classical dance (Kathak) and Music in Rishikesh (Place of Yoga and Mediation capital of the world). She is a trained professional and pursuing her Phd.
Degree in Classical Dance. Samikssha is trained in diverse western dance styles Jazz, Ballet, Hip-Hop, Aerial, Pole-Dancing and Contemporary. Samikssha has also represented her School and College in Nationals High-Jump competition. I always wanted to be an actor since my childhood days.
If you were an advertisement, which would your slogan be?
Her Strength Comes From Being Tested by Life's Unpredictability
Which is the part you enjoy the most about acting?
When it comes to film scripts, Samikssha lets her instincts guide her. It was precisely this instinct that drew her towards a thought-provoking script of the Film 'Black Rose', which explores the realm of Human instincts, hate, anger and acceptance.
Everything about the movie felt so real and relatable and that's what immediately struck a chord with me," says the actor who has worn multiple hats, as a Chief Investigating Officer 'Tara' and Psycho Girl in the film. She performed her own Martial Arts and Biking stunts in this movie which is streaming on MX Player and all major OTT platforms.
Most artists say that through their art they learn more about themselves, heal injuries… In which aspects has acting helped you?
Samikssha says – She is living her Dream Every Single day – No doubt, over these years she has worn multiple feathers to her caps and she did this with much fervor and she was adored for her versatility. Indeed, she is an actor par excellence and had already proved her prowess as an actor.
Needless to mention Samikssha is counted as one of the most loved actresses of Indian Film and Television fraternity and considered very resilient and straight-forward by her fanbase and peers.
What does acting mean to you?
Creativity is always above everything. As an Actor, preparation is super important (i.e. knowing your lines well). Be Nice and Friendly to everyone, because everyone is always under so much stress. Learn as much as you can, observer and then you'll be called again. That's something to always keep in mind: if you're generous with your time, with your willingness to do things, people remember that and people acknowledge that.
Who are your idols?
I really admire Priyanka Chopra – She is a True Inspiration and she is on her journey to ruling the world of entertainment.
I look for characteristics when it comes to admiration. Humility, Ability to Learn, Integrity, Values, Responsibility, Resilience, Compassion & Respect for Others, Vision, Reinvent or ability to Upskill are few personality traits which helps in connecting the people.
If you didn't like acting, what would you like to do?
I Breathe, Sleep, Eat, Drink and Worship My Art, hence there is no question of not liking it.
Prior to joining Bollywood Film Industry Samikssha was Dance Teacher and later promoted to 'Head of Performing Arts' at an esteemed International School in Delhi, India.
If not an artist, I would definitely be doing something in the creative field of Music & Dance.
Do you consider that nowadays there are more or less opportunities for new artists? Why?
There are ample opportunities and varied stream of work for a good talent. No doubt it takes time to find the right match and require lot of patience and hart-work. I focus on Skill enhacement and increased capabilities initially during the start of career, it helps during your tough times.
Samikssha marked her Bollywood debut with Madhur Bhandarkar's "Calendar Girls" in Yr. 2015. Her biggest Bollywood break-through in the star-studded film "Poster Boys", she played the leading lady opposite Bobby Deol in Shreyas Talpade"s directorial debut film. Film inspired by a real-life incident about three men's, who found their pictures on a vasectomy poster for unknown reasons. Film was a theatrical release and streaming on Netflix.
What would your idyllic life as an artist be like?
Content Curation based on Audience liking is on top of my mind right now. I want to tell meaningful stories to the world. Samikssha who recently turned producer with her latest short-film BHRAAMAK, which is streaming on MX-Player and Hungama Play. It's a psychological thriller.
It has garnered huge anticipation amongst audience. Samikssha has already made a mark as an actress and she is known for her inimitable comic timing and performing her own stunts. She is pushing the boundaries with this one as she donning multiple hats of actor and producer.
Which are your upcoming projects?
Samikssha will be seen in couple of interesting projects and web-series in Yr. 2022. She is associated with some projects at various stages but prefers to maintain confidentiality at this point. Creativity is always above everything. So, she looks forward to being a part of many interesting tales.
Nevertheless, she is a real multi-tasker and extremely focused. When it comes to work, she is a devoted perfectionist for her passion, attention to details, honesty, sincerity, and work ethic. Samikssha is extremely thankful that she has been exposed to such excellence at such a young age, and that she has had the opportunity to work with a variety of people who encourage her in gaining knowledge daily.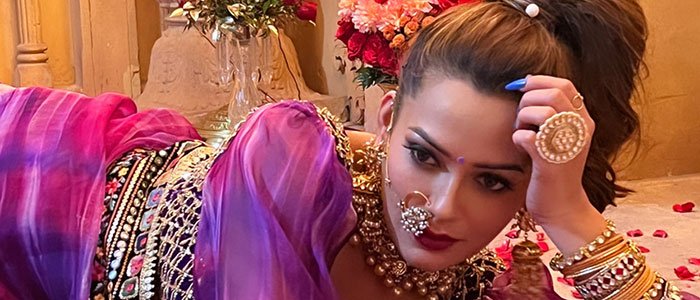 Do you want to know more about Samikssha Batnagar? You can find some projects below.