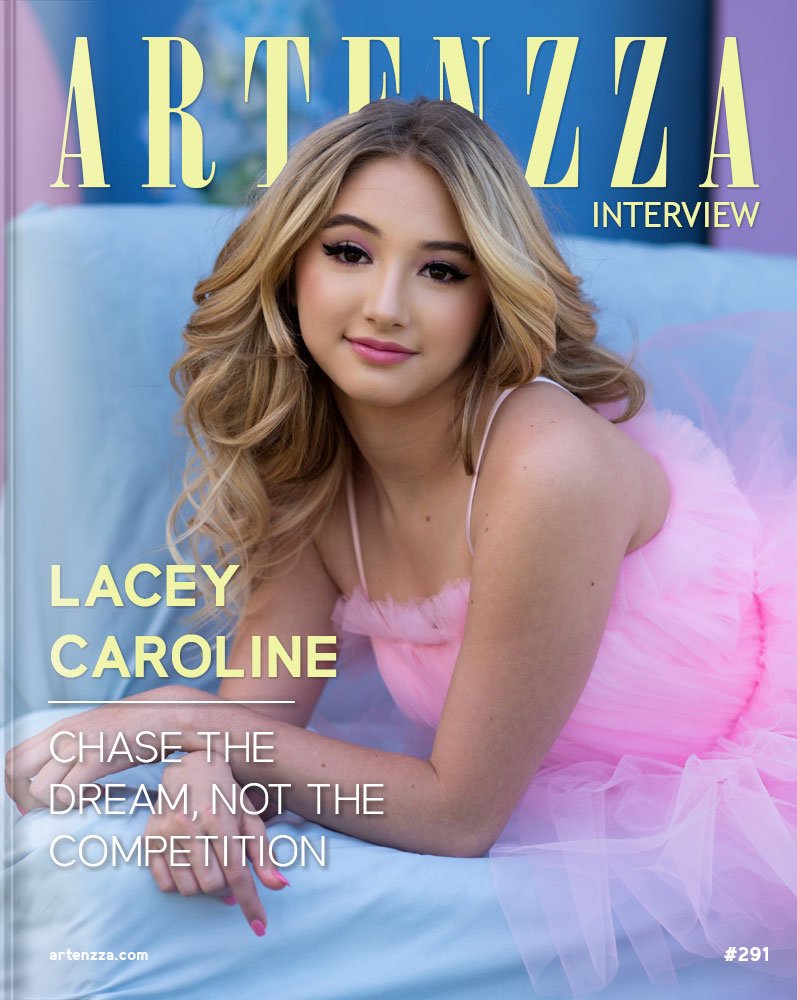 Lacey Caroline started in the entertainment industry by following in her dad's footsteps performing as mini versions of sports mascots, including at the 2015 French All-Star game in Paris, France, where she performed in front of 25,000 French basketball fans as Mini Hugo for the NBA Charlotte Hornets.
Lacey also trained as a competitive dancer while starting to sing. She made the jump to acting by landing the role of Mariah in the 2019 award-winning Hallmark Hall of Fame, "A Christmas Love Story," directed by Eric Close. In late 2019, Lacey starred in spec pilot "Harbor Island" which earned numerous nominations and awards on the film festival circuit, including 2021 Best Actress wins from the Young Artist Academy, the Youth Entertainer Awards and the SPA Awards, the SPA Awards and the Southeast Regional Film Festival.
Additionally, Lacey was recognized by the Carolinas Film Community at the 2021 Made in Carolinas Film Festival as Best Actress for her role in "Beyond the Yard." where she was also named 2021 Filmmaker of the Year. In 2020, she also won the Young Entertainer Award for Best Young Actress – Web Host for her work with NBC Sports as the NASCAR Kid Reporter. The NASCAR's Kid Reporter YouTube show has more than 3 million views and the projects filmed in 2021 are just hitting the festival circuit.
"Chase the dream, not the competition"
When did you start to get interested in music, acting…?
Not to sound straight out of "Ruthless", but I was born to entertain. My mom is an event producer and my dad was a professional mascot for the NBA and the NFL. At the age of 3, I started dancing and then was a competitive cheerleader for 5 years before finding my love for theater and film acting.
If you were an advertisement, which would your slogan be?
Chase the dream, not the competition.
Which is the part you enjoy the most about acting?
I love the work. I love exploring different characters. But I also really love meeting and working with the cast and crew. There is such an art to filmmaking and the parts when I am not on screen are just as important to me as when I am. The filler times in between scenes are amazing and are where I have my fondest memories so far.
Most artists say that through their art they learn more about themselves, heal injuries… In which aspects has acting helped you?
The past few years have been tough for the entire world – if you didn't lose someone you know or love to COVID, a family member or someone you know may have lost their job, people lost their homes and small businesses closed. My family went through a very tough time during COVID but honestly, filming BEYOND THE YARD last summer was our form of therapy.
I got to work with my Mom under the direction of my favorite director and my Dad was there to see it come together. It was emotional, very special and helped my family start to heal – which means I could start to heal too.
What does acting mean to you?
It is my life. It means my future, my financial stability, my ability to take care of my parents in the future and my ability to have an impact by giving back. It means everything.
Who are your idols?
I look up to so many people and I add to the list daily; but I 100% idolize Renee Rapp. Renee was a junior at Northwest School of the Arts when I was in 6th grade and she was always so supportive and encouraging to me. Before she landed the role of Regina George in Mean Girls, we actually auditioned for Disney together in Washington DC.
Neither of us was cast in that project, but she has obviously gone on to do amazing things. I also love Kristen Stewart's story and am a huge fan of her from the beginning.
If you didn't like music and acting, what would you like to do?
I honestly don't know as I know this is what I am meant to do. It is my happy place. It is what I want to work the hardest for. But maybe a CSI agent..but then again, I hope to plan one on TV someday.
Do you consider that nowadays there are more or less opportunities for new artists? Why?
I think there are an incredible amount of opportunities for new artists, but there is also an increased amount of competition and there are so many people who can do so many things well.
I truly feel like the digital world has increased both the opportunities and the competition but what's most important is that now you don't necessarily have to live in large markets like LA, NY or Atlanta to get these opportunities. Digital self tapes and virtual call backs are the norm and I am very thankful for that!
What would your idyllic life as an artist be like?
I would be successful enough to do 1-2 projects a year, have an incredible foundation where I can help people and then live in a fabulous, ivy covered house in the woods where I can enjoy some downtime and prepare for whatever is next!
Which are your upcoming projects?
Currently starring as "Margot" in the Davidson Community Player's Regional Production of LEGALLY BLONDE

Participating in a two-week Summer Performance Company intensive

Filming a short concept for upcoming feature film, DOROTHY.

Filming a short for the 2022 Made In Carolinas Film Project with award-winning director Andrew Huggins

Awaiting the release of two feature films, ESCAPING OHIO and RUSH CALL

Heading to LA for Kidz Con in mid July

Turning 16!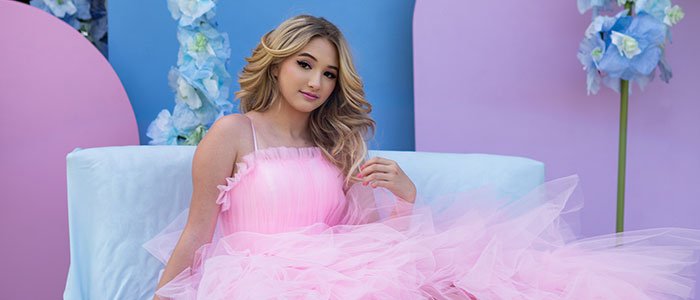 Do you want to know more about Lacey Caroline? You can find some projects below.