Samone Hicks, is a classically trained soprano with both a Bachelor's and Master's in vocal performance. Her ability to sing diverse repertoire has allowed her to perform locally, singing a wide range of genres.
On the heels of releasing her new single "Memories," Ms. Hicks has been the featured soloist with Strings con Brio in drive-in concerts during the 2020 holiday season.
"Freefall with truth and share your gift with the world"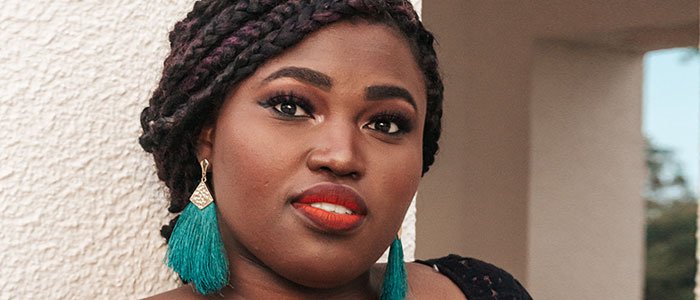 When did you start to get interested in music?
I've been surrounded by music my whole life because I grew up in the church. I've been singing for as long as I can remember. They kind of just put you on the stage when you're able to walk and let you sing in the children's choir. I loved it! I didn't start getting into songwriting until I was in high school though.
If you were an advertisement, which would your slogan be?
Freefall with truth and share your gift with the world.
Which is the part you enjoy the most about music?
I enjoy that no matter what you're going through; There is a song for that moment in your life. Music provides comfort, expresses your rage, echoes your sadness, and it can make you dance with happiness. Honestly, what's not to love?
Most artists say that through their art they learn more about themselves, heal injuries… In which aspects has music helped you?
One of the things music has helped me figure out is how to put my emotions into words. When writing lyrics, it makes you condense your jumble of emotions into direct sentences that you can use lyrically.
What does music mean to you?
Music is so a part of me that most times you'll catch me singing my words during conversation. It's a huge part of who I am as a person. I've just been blessed to hear music in every part of everyday life and that gives me joy.
Who are your idols?
So, the first artist I listened to obsessively was Ella Fitzgerald. She is a Queen! In the classical world I could literally listen to Leontyne Price all day. More current artist whose music I can't stop playing is Emily King, Esperanza Spalding, and Jazmine Sullivan.
If you didn't like music, what would you like to do?
If that impossibility were true, I think I'd still be involved in the arts because it allows you to express yourself in a way bares the soul. I have such a deep respect for all artists in all their mediums. I don't see myself giving up the stage though, so I'd probably just focus on acting or improving at dancing.
Do you consider that nowadays there are more or less opportunities for new artists? Why?
Where there are ears to listen, there will always be opportunities to share your gift. The different platforms to experience music have definitely shifted to a more digital stage but people will always crave more music and more new faces.
What would your idyllic life as an artist be like?
I just want to get to the point where I can make music without having to worry about the funds to share and promote it. I'd love to collaborate regularly with people who are just as in love with music as I am and put dope music out there into the world as often as I can.
Do you want to know more about Samone Hicks? You can find some projects below.