Sofia Delicari is a 17 year old artist from New York City. On April 9th 2021, she released her first EP, Suburban Horror, On January 26th she released her new song Electric Violet now available on all streaming platforms.
"This is happening now so that you can write about it later"
When did you start to get interested in music?
Growing up in New York City, and because of my parents' multicultural background, I was exposed to a variety of art from an early age. This asserted itself through my experimentations in different artistic expressions. Initially, writing poetry and playing guitar, my two interests ultimately transgressed into combining lyrics and melodies.
If you were an advertisement, which would your slogan be?
This is happening now so that you can write about it later.
Which is the part you enjoy the most about singing?
The freedom. Being able to fully immerse myself into the beauty of creation, taking a step back from something and then feeling a sense of warmth and pride for it. The process as well; the songs that take twenty minutes to write and the songs that take two years to perfect.
Most artists say that through their art they learn more about themselves, heal injuries… In which aspects has music helped you?
Art has helped me to make peace with myself; to explore the deeper, uncovered sides of me that I have consciously and subconsciously suppressed; to tell stories (my own, others', and characters'); to further discover the possibilities in alternate personas, both extensions of myself and complete opposites.
What does your art mean to you?
My art is a form of entertainment and escape, while simultaneously a space for expression of complex events and issues that at the time could be plaguing me and which I need to clear out.
Who are your idols?
I don't have an idol as I feel that puts a certain weight on artists; in addition, people aren't perfect, and many of our artistic inspirations have had their fair share of bumps in the road. In terms of artistry, I very much admire Patti Smith. I still remember the day I first heard Gloria, and the pure fascination that overcame me with her fierce musicality in combination with her impeccable lyricism.
I relate to Patti because she too is a storyteller, something that resonates in her discography and in her memoirs. Reading Just Kids was a transformative experience; she created the perfect time capsule of her life with its vibrant imagery and precise attention to detail.
If you didn't like acting or singing, what would you like to do?
I'm very interested in the depths of the human psyche; I think I would go into psychology, classics, and philosophy to further expand my gnosis on the theories and science of human nature, and how that has transposed across time.
Do you consider that nowadays there are more or less opportunities for new artists? Why?
In terms of independence, artists are granted more control over exposure to a certain degree, or the public images they wish to express through the use of personal social media accounts. There's a certain proximity to a public that artists can have and interact with, or connections that can be made via social media. That said, a lot of the time it can be difficult for aspiring artists to get noticed when they're often tuned out by promotions of more established businesses and artists.
What would your idyllic life as an artist be like?
I would want to be able to separate the stage life from my real life; ideally be well known enough that many people are listening and relating to my music, and that it's shared across as much as possible, but that simultaneously, as an artist I am able to go out in public privately.
Which are your upcoming projects?
Currently working on my next single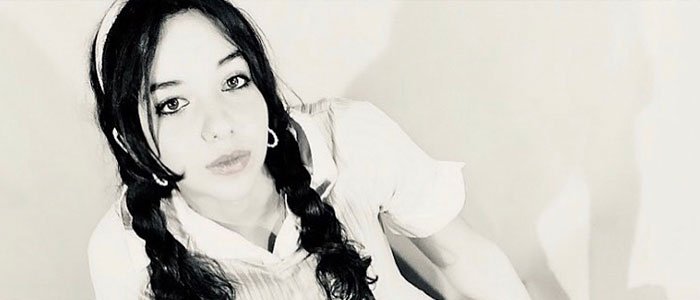 Do you want to know more about Sofia Delicari? You can find some projects below.