Stefano D'Amico was born in Turin in 1996. At the age of 12 he began studying piano. He composes pop music, piano music and orchestral music. He took part in several regional and national competitions. He is also a convinced environmentalist, and often takes part in environment campaigns or helps raising awareness about pollution and climate change.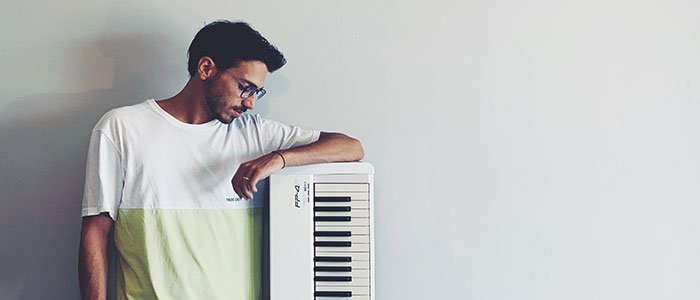 Stefano Damico - Interview
How many years have you been playing piano?
I've been playing piano since 2008, when I was 12 years old
If you were an advertisement, which would your slogan be?
"Music saves your life", of course! But also "Hurry up and save the Earth". We must do more for our planet.
What is your main inspiration when you are playing piano?
When I compose music, I'm inspired by what surrounds me. It can be a situation I'm living, the place where I am, nature, relationship or an issue that touches me.
Most artists say that through their art they learn more about themselves, heal injuries… Which aspects has music helped you?
Music has helped me become less shy, but also through many rough times.
Who are your idols?
I'm inspired by a lot of pianists, but my favorite of all time is Philip Glass.
What does music mean to you?
Music is freedom. Thanks to music I can feel free, I have no worries and I feel relaxed. I think that thanks to music my life has a meaning.
What would you say to all those people who say to artists "Don't try it is not worth it?"
Music gives unique emotions, why one should not try? Moreover, we only live once and we must take every chance.
If you didn't like playing piano what would you like to do?
I probably would have been a doctor or a nurse. I always loved the medical subject and helping people in need. I think that could have been the most satisfying job for me, apart from music.
What would your idyllic life as an artist be like?
Living on music and performing my music in several places in the world. I'd be happy to travel and get to know different cultures doing what I love: playing music.
Stefano Damico - Projects
Do you want to know more about Stefano Damico? You can find some projects below.
Do you want to discover more artists? Follow us!