Sumaya is Rnb/Pop Singer and Songwriter from London. Her Somali background and British upbringing has shaped her melodic sound.
Sumaya has released her very first EP back in 2019 titled Age of Aquarius, which draws inspiration from the new age of freedom and being her authentic self unapologetically.
Since then she has released a single 'Picture Perfect' and released a (NEW) Music Video for "Know Better" from the Aquarius EP on 13/10/20 check it out here: https://www.youtube.com/watch?v=8xQSMMc1SCY&app=desktop
In her music she talks about Self-growth, Love and Break Ups. She also touches on Women Empowerment and Self Love it's definitely worth a listen. 
"life is what you make it"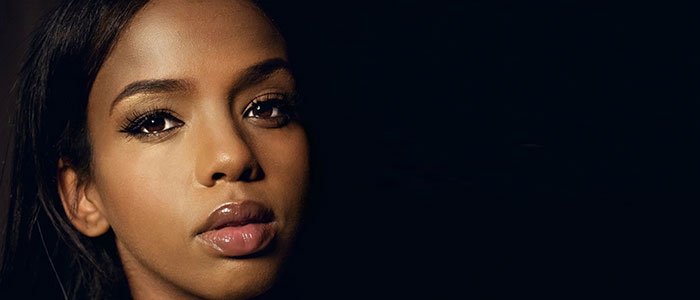 When did you start to get interested in music?
I've been interested in music since I was a young girl only started taking it seriously about 3 years ago and I released my first single "More Love" in 2017.
If you were an advertisement, which would your slogan be?
"Life is what you make it"
Which is the part you enjoy the most about music?
The part that I enjoy the most is songwriting, collaborating with other artists and performing my music.
Most artists say that through their art they learn more about themselves, heal injuries… In which aspects has music helped you?
I am forever grateful for the artistry it's like therapy to me.
What does music mean to you?
Music is a big part of me. Music is a way to express myself and my feelings.
Who are your idols?
My role models are Beyonce , Keri Hilson, Rihanna and Brandy.
If you didn't like music, what would you like to do?
I like Gardening. I love being in nature and working with plants it's another form of therapy for me.
Do you consider that nowadays there are more or less opportunities for new artists? Why?
In today's pandemic a lot of artists have been hit hard. I have teamed up with @MUSICCARES to create awareness for artists who are struggling in this global pandemic.
CLICK THE LINK https://www.grammy.com/musicares/get-help/musicares-coronavirus-relief for more information.
What would your idyllic life as an artist be like?
It would be to play my music all around the world. Have financial freedom by doing what I love everyday. 
Also writing for other artists, going on tour and use my platform to make this world a better place.
Do you want to know more about Sumaya? You can find some projects below.