Susan Lavelle is an actress from West Monroe, Louisiana. She also is animal rescue and great lover of horses.
"Rise up, Reign on, Razzle Dazzle!"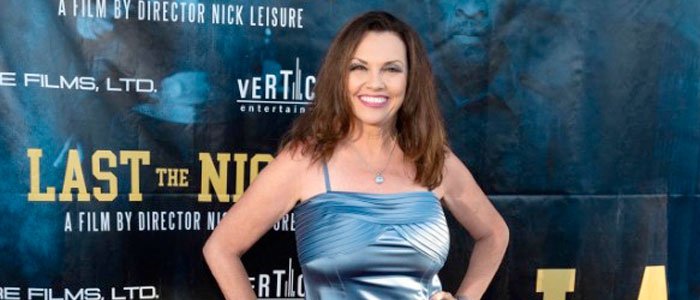 When did you start to get interested in acting?
I am originally from Louisiana so Hollywood seemed like a far away land like in the "The Wizard of Oz"! I watched that movie so much and loved Judy Garland! I was in pageants, dancing and singing since I was 5 years old and loved it!
My love for the performing arts started very young. Later on, after moving to Los Angeles, it was only then I started studying with the late Janet Alhanti and her daughter Iris Klein that I truly grasped what it was meant to be a real actor. You never stop learning and discovering your art. It keeps you humble that way. You just get better.
If you were an advertisement, which would your slogan be?
Rise up, Reign on, Razzle Dazzle!
Which is the part you enjoy the most about acting?
I enjoy the ability to make people feel something, laugh, cry, think, change their perspective, bring compassion or empathy, open their imagination or see new possibilities for themselves and the world around them through acting.
This is the beauty of acting, to move someone's heart.
If I could move someone this way then I have truly succeeded in my passion for acting.
Most artists say that through their art they learn more about themselves, heal injuries… In which aspects has your journey helped you?
I can bring all my life experiences to my acting. I share with my characters, with my audience a piece of myself every time. They are not alone, I am not alone. Nothing is in vain. So yes, I am healed of many heartaches and wounds because of this beautiful acting outlet. It's a psychology within itself.
My acting coach, Janet, would always say "You have to forgive yourself " and " Let it go" so you can move forward. I didn't need a therapist, I was in therapy. It's not just about acting; it's about you as a person. I always believed God was going to make something beautiful out of my life, I just didn't know how or the journey. You must have faith, lots of faith! When you recognize your gift, you must recognize how precious it is, cultivate it and when opportunity hits, don't walk, run with it! Most importantly, believe! It's your moment to take all the good and bad in your life and make it work for you. It's where you Rise up, Reign on and Razzle Dazzle! That's the name of my horse, btw, lol, Razzle Dazzle! You can learn a lot by hanging out with horses and animals.
Everything is connected to your art. Especially love.
What does acting mean to you?
In a world where very few people actually follow their dreams, I did. So being an actress is precious to me and something I do not take for granted. Artists make huge sacrifices, they are not your normal person and are often misunderstood. We think on a very very deep level and everything means so much even the smallest of things. We are accused of being too empathetic because, well, we are.
How do you think singers come up with those amazing lyrics that touch your soul? Or actors that are able to do that memorable scene that brings you to tears every time? They aren't robots. We are people that are actually fearless and not afraid to be that vulnerable. Vulnerable to find it within ourselves to share that through our characters to the audience. That is what my art form, acting, means to me. It's precious.
Who are your idols?
Philip Seymour Hoffman. I am mesmerized by his talent that we are lucky to still see on film. I love his work in the films "Capote" and the film "Flawless". Samantha Morton is a great actress. Johnny Depp is so talented. I loved them in a film together called "The Libertine"
If you didn't like acting, what would you like to do?
I would have become a drama teacher, lol. I can't imagine doing anything else but something that included the love of acting. I would love to help others find their talents at acting or any art. Nothing is more beautiful than watching someone discover their God given gift or gifts and have the ambition to study it so they can be the best they can be at it. Ambition, desire or love for what you do cannot be taught. It has to live inside you.
Do you consider that nowadays there are more or less opportunities for new artists? Why?
There are more opportunities for new artists and I think it's fantastic!
Social media has paved the way to get your work out there and on your own terms! You can go on YouTube, Facebook, Instagram, Tiktok and many other ways to showcase your work. Short films and Independent films have paved a path for all artists, actors, musicians, writers, directors…and are wildly successful!
There are a variety of great cameras to use too, like your own iPhone! The sky is truly the limit now! There are no specific rules except human kindness. I love watching people come together; usually friends, putting together a project and making it happen!
What would your idyllic life as an artist be like?
I love my life! I have my fabulous exciting kids in my life, my beau, great friends, my beautiful animals and I'm an actress! I'm living my dream! I want to continue to get great acting roles and be a part of wonderful films. Acting is limitless!
I want to be the best actress I can be! And to win an Oscar one day, of course! So Reign on!
Which are your upcoming projects?
"Whatever It Takes" – film about going after your dreams!
August 5th, 2022, "Dress for Slaughter", mystery/ thriller feature.
"Dear Mother" feature will be released at the end of 2022.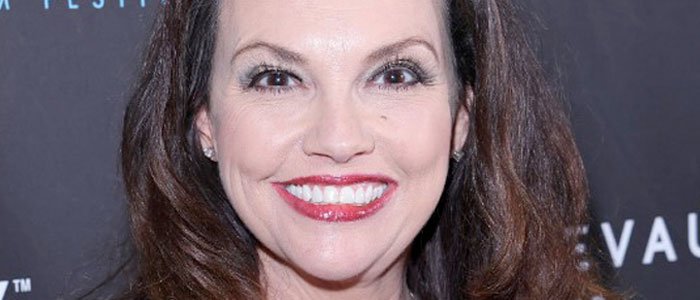 Do you want to know more about Susan Lavelle? You can find some projects below.