TASHI is one of film and music's fastest rising stars, named by Rolling Stone Magazine "Star in the Making" for her role in the award-winning film "Gimme the Loot". TASHI is also finishing work on MORE of her highly anticipated music! 
"NFT - NEVER FORGET TASHI"
When did you start to get interested in singing?
As far back as I can remember, my mother instilled a love of music in my life. She used to sing different songs to me every morning as a child. I specifically remember her singing "Ten Feet Off the Ground" by Louis Armstrong. To this day, I play music as soon as I wake up. It helps me get my day started. 
If you were an advertisement, which would your slogan be?
NFT – NEVER FORGET TASHI
Which is the part you enjoy the most about singing?
The whole creative process. Hearing the instrumental followed by ideas or melodies in your head. Writing out the lyrics and then recording. The experience is unmatched. 
Most artists say that through their art they learn more about themselves, heal injuries… In which aspects has your journey helped you?
Music has been there for me in a way that's unexplainable. Almost like a friend. Through heartaches and difficult times — even happy times. Sometimes I hear a song and I'll have such a strong memory attached to it: it takes me back to that place. 
What does music  mean to you?
My music means the world to me. It's as important as oxygen in my life. 
Who are your idols?
Tina Turner, Lola Falana, Beyoncé, Janet & Michael Jackson, Freddie Mercury, and Prince. 
If you didn't like singing what would you like to do?
I can't imagine not singing, dancing and acting. Any other job would have to be adjacent to those three. 
Do you consider that nowadays there are more or less opportunities for new artists? Why?
I miss the days where you could record a demo, attain a record deal and work with a team that has time and the appropriate budget to push your project. These days, anyone can put their songs on DSPs. Seeing people become overnight sensations on TikTok is great, but there are so many extremely talented artists that aren't as fortunate. I've seen so many people give up on their music because no one was listening. A lot of people choose popularity over quality. 
What would your idyllic life as an artist be like?
Touring the world. Meeting people in different countries and hearing them sing my music back to me is my ultimate goal. Performing at the Grammys.  Music makes me feel so good – I want to pay that feeling forward to every person that listens to my music. 
Which are your upcoming projects?
I just released a song called "In My Head", available on all streaming platforms. I plan to release more singles in the near future.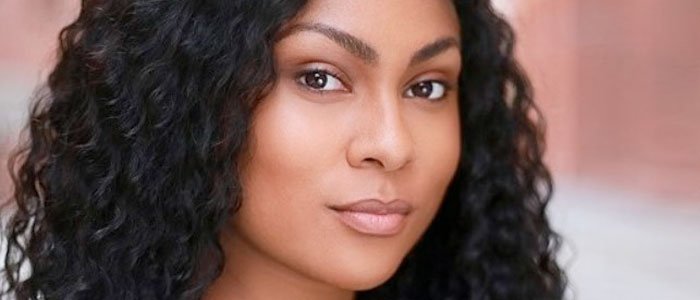 Do you want to know more about Tashi? You can find some projects below.