Dancer, Choreographer, Actor & Producer
Kent Boyd is an actor, producer, choreographer, and dancer. He made his television debut on FOX's So You Think You Can Dance as the runner-up in season 7. He continued his career as an actor starring in Disney's hit Teen Beach franchise, and had a recurring role on Freeform's Bunheads. He also wrote, produced, and starred in Disney Channel's online short film series Free Period. Boyd has choreographed and danced for notable artists including Dua Lipa, Billie Eilish, Vanessa Hudgens, Lauv, Becky G, and All Time Low to name just a few.
He is also making a name for himself on social media. Boyd teamed up with fellow influencers to establish PrideHouseLA, the first LGBTQ+ TikTok Content House. The House gained notoriety when Jojo Siwa came out in a TikTok video posted by PrideHouseLA. The video went viral and PrideHouseLA was featured in People Magazine and on The Tonight Show with Jimmy Fallon, among many other outlets. Recent collaborators include Darren Criss, Derek Hough, tWitch, Allison Holker Boss, and Todrick Hall to name just a few. The PrideHouse brand continues to expand with several ventures including their new podcast, Pride House LA, which aims to spotlight issues facing the LGBTQ+ community while also providing a space for listeners to share their coming out stories or discuss anything that is on their mind. It is available now on Apple Podcasts, Spotify, and YouTube. They also have a popular merchandise line.
When did you start to get interested in dancing?
I started getting really invested in my dance career in high school, especially when trying to figure out my next steps after graduation. My interest really peaked when I was searching for colleges with strong BFA programs.
If you were an advertisement, which would your slogan be?
I'd have to say I would be the Wendy's slogan: Where's the beef?
Which is the part you enjoy the most about dancing?
The storytelling! I find that to be the most relatable and entertaining part of dance. Also, the athleticism that's required is refreshing because it combines all parts of the body and mind.
Most artists say that through their art they learn more about themselves, heal injuries… In which aspects has music helped you?
Dance is ingrained in my day to day life….I can't live without it. It helps regulate my emotions, grounds me, and helps fulfill my purpose. It has completely consumed me to the point where it's in my daily routine. I also notice that when I am more disciplined in my life, my body becomes stronger and more precise. I'm benefiting from everything!
What does dancing mean to you?
It's a language/conversation, so it helps me express myself and it also gives me insight on how other people are feeling. Dance helps me understand what people are saying with their bodies, which sometimes expresses more than their words.
Who are your idols?
My mentor Toogie (Teresa Barcelo). She's the epitome of a queen. She has a powerful soul and makes everything that she is a part of better.
If you didn't like dancing, what would you like to do?
Be a teacher.
Do you consider that nowadays there are more or less opportunities for new artists? Why?
That is hard to say because it's all about being proactive and creating jobs. I think that social media has opened up new opportunities for artists around the world.
What would your idyllic life as an artist be like?
Well-funded. I would have complete control and financial success to the point where I can create art that is accessible to everyone. I want to be constantly learning and growing. I would like to able to learn from different cultures and perspectives, while also allowing myself to be molded by them.
Which are your upcoming projects?
A Walt Disney World commercial celebrating 50 years of the parks being open! I had the pleasure of choreographing it, and it's going to be awesome! I also teach dance every week at Millennium Dance Complex in LA.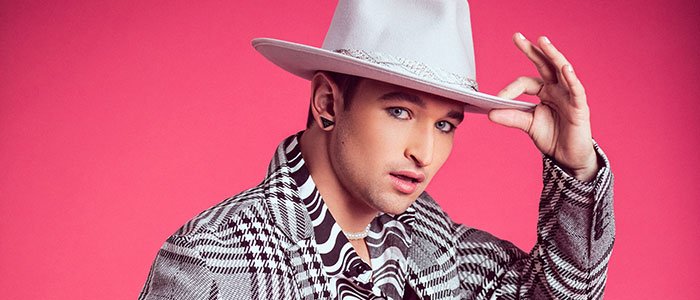 Do you want to know more about Kent Boyd? You can find some videos below.