After a year since first flying to the United States in 2019, it's now 2020 and Viktoria Vera has positioned herself as a promising singer songwriter on the LA and Boston Music scenes. Frequenting both of these cities, She first launched her career performing in Boston at the Mixx 360 club and has since performed across the states landing shows at Academy LA in Hollywood as well as articles in Buzz Music LA and Rattler Magazine. Buzz Music LA writes about her latest single, "Memories", "What makes the song out of this world is Viktoria Vera's vulnerable and vastly passionate lyricism, as she wishes for another chance with someone her heart desires while keeping the listener's ears peeled to her compelling story."
First discovered by Boston Based independent label, "Lit Honey Productions", Viktoria now largely writes and produces all of her music with her producer and songwriter Dan Searl. Searl, Known for his reputation in the Boston area where he graduated Berklee College of Music, writes," Viktoria is a natural and stays true to her voice, she knows when and where to experiment and you can always count on her to knock your socks off with her dreamy yet soulful vocals. She is committed to excellence and is driven to bring her music to the world stage." Searl recently was a winner in the Pop Category of the John Lennon Songwriting contest in 2019.
Now At twenty years of age, Viktoria's multifaceted and sophisticated pop sound is rooted in a wide range of inspirations absorbed from her time growing up singing in her home country of Poland where she performed regularly from a young age in the churches and cathedrals of Krakow near Tarnow. Her love for Rnb and soul music fuels her creative process where she seeks to fuse together retro soul and new soul sounds with contemporary production and electronic elements.
Recently Viktoria has began focusing on her YouTube channel where she posts weekly cover videos of her favorite songs in addition to impromptu renditions of her growing collection of original songs. Her latest single, "Power of Love" is pop/rnb style track about two people who fall in love and speak different languages but because their love has a special power they understand each other even as they are speaking in a different language. The song is about the journey of the couple learning to understand each other as they are traveling all over the world. "Power of Love" Is available now on all streaming platforms.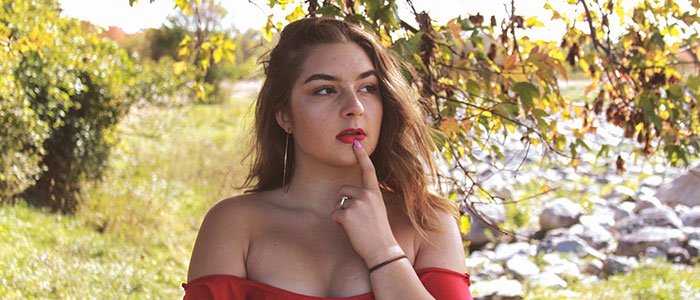 Viktoria Vera - Interview
When did you start to get interested in music?
I was always enjoying singing and performing. When I was kindergarten I won my 1st competition when I was 6 years old for the "Best Singing Performer" in my school in Poland. I was noticed by some of my first teachers for my pitch. I was also intrigued from vocal studies and my 1st teachers who cultivated an interest in Listening to old RnB records from the 80's old school such as Whitney Houston and Gregory Porter.
If you were an advertisement, which would your slogan be?
"Believe & Achieve"
It doesn't matter where you're from you can achieve your dreams if you believe in them.
Which is the part you enjoy the most about music?
I love making new melodies and thinking about what I want to write about knowing that my music has the power to change people. I enjoy creating an impact and providing a sense of happiness. I like the idea of my music having an emotional effect on the listener.
Most artists say that through their art they learn more about themselves, heal injuries… In which aspects has music helped you?
Art helps to deal with negative emotions when you're in hard place – To put your life on paper helps the situation by turning negative into positive and creating a sense of unity that we all go through struggle and are here to experience the ups and downs of life.
What does music mean to you?
Everything. It means connection with other people because of your story.  Love. Building relationships with people that don't know you but know you because of your music and what you have to say. Music is definitely helping a lot of people with depression. It helps people to relax and feel emotions knowing they are not alone.
Who are your idols?
I don't have idols instead I have people who inspire me. That helps me to figure out how I want to sound and what I want to write about.
However Amy Winehouse, Adele, Whitney Houston and Aretha Franklin have given me inspiration. They as well as other artists have shown me what is possible.
If you didn't like music, what would you like to do?
Dancing. When I was a teenager I used to have dance classes. I feel this amazing emotional energy when I dance. And I still love choreography and working with dancers and music to collaborate and combine the different mediums.
Do you consider that nowadays there are more or less opportunities for new artists? Why?
Definitely more. But the thing with this is you have to be careful who you are choosing to represent you. Because of the person who is representing you is communicating a lot about you to the public. They are affecting how you are presenting yourself to other people. If you choose a manager or company you have to really know who you are because they can take advantage of your value.
What would your idyllic life as an artist be like?
I would have a family and a big house on a mountaintop with a view in Maine overlooking a lake. There would be a very special home studio room of my own where I could write my own songs and look at the beautiful coastal view. I would have a lot of children because children remind us that we should not lose a sense of the small things in life. Children are important for happiness and satisfaction. When you have kids they are your blood. What you teach them will spread to the world and what you show them will have an impact on the world.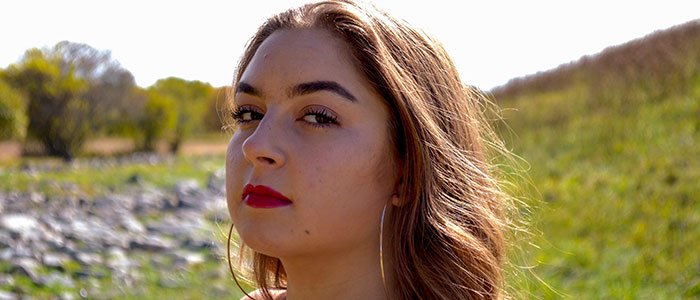 Do you want to know more about Viktoria Vera? You can find some projects below.