Aisha Noel is a captivating singer and songwriter born in the Caribbean island of Trinidad and Tobago. Her genres include pop, soca and fusion.
"Always believe! Belief is the best spice in life"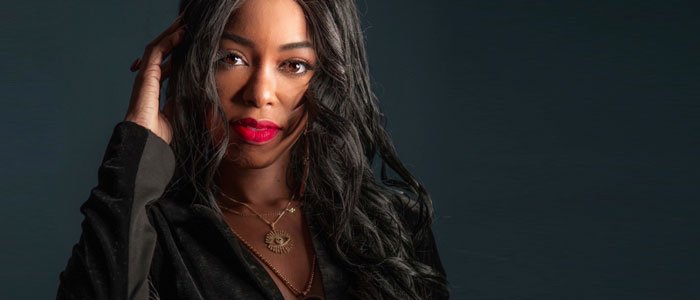 When did you start to get interested in music?
My interest in music started at a very young age when I would see my dad playing his electric guitar. As I spent time with my father I would see how happy music made him and he would share his favorites with me as we'd listen to Michel Jackson and Santana together. A lot of the time I'd be singing and he'd play the cords on the guitar as my backup. Those cherished memories really made a huge impact in my life because that's where my love of music and singing started.
If you were an advertisement, which would your slogan be?
Always believe! Belief is the best spice in life.
Which is the part you enjoy the most about music?
It's the creative process for me. The parts fans don't get to see. When conceptualizing an idea and you're deep in your emotions trying to explain yourself in a way that people can enjoy and also relate. That begins in the songwriting phase and continues with your studio recording, because when you write it's like you've birthed something and the studio is now the place where you get to show your baby off to the world and you really want to do that in the best way you possibly can. So I really love creating and being in creative spaces.
Most artists say that through their art they learn more about themselves, heal injuries… In which aspects has music helped you?
Music has helped me get my emotions out. I've used it largely as a medium to emote and clear my mind. Songwriting and singing has been for me over the years like my personal gift from God as if he knew I wouldn't be able to talk about something's but I could sing about it. It's helped me get over break ups and recently shown me how beautiful my vulnerability can be and sound. I don't like being vulnerable but I'm slowly learning that sometimes it's okay to be.
What does music mean to you?
Music is a gift and a beautiful escape. Life without music just wouldn't be the same as it brings a lot of happiness into my life and the lives of others around me. I get to share so much in a way that best suits my personality and it connects me to people around the world who can relate to my lyrics. I believe that creating great music is one of my major purposes in life and I get to inspire others which make me extremely happy.
Who are your idols?
Beyoncé, Nicki Minaj, Rihanna, Bunji Garlin and Buju Banton.
If you didn't like music, what would you like to do?
I'd probably be an ESL teacher as it's also an extremely fulfilling job and it always for travel which I enjoy. I love kids so helping children through education all over the world would be what I'd do. I already have experience in the field as I spent some time teaching in Colombia before pursuing my music career back in 2018. However, I think helping children where I can will always be on my agenda.
Do you consider that nowadays there are more or less opportunities for new artists? Why?
Right now, with the current outbreak of the Covid-19 pandemic there are way less opportunities for new artists to perform but I also think it's a great time for new artists to get noticed as most people are at home and on their phones/ laptops and watching Tv. So it's a great time for content creators to get creative and find ways to be see and heard. While this is no easy task I still see this somewhat of a shutdown of what was ordinary life as an opportunity to be taken advantage of.
What would your idyllic life as an artist be like?
I'd be touring different countries throwing mega performances, recording my hit tracks in studio, collaborating with my favorite artists. Loving on my fans and giving back to my community.
Do you want to know more about Aisha Noel? You can find some projects below.