REACHES 1 MILLION STREAMS IN 2021
Since the launch of his 'Live' album of instrumental covers to all-time hits in April 2020, he released a cover single of 'Wicked Game' which proved highly successful as it was placed in over one thousand playlists.
Artenzza knew Virtuoso would skyrocket! In fact, Virtuoso was voted 'Artist of the Month' already in October on our platform!
His upcoming single is due for release next week, on Friday the 13th, and according to some leaks, we are expecting a masterpiece.
Pre-SAVE it now via the link in www.Linktr.ee/VirtuosoLive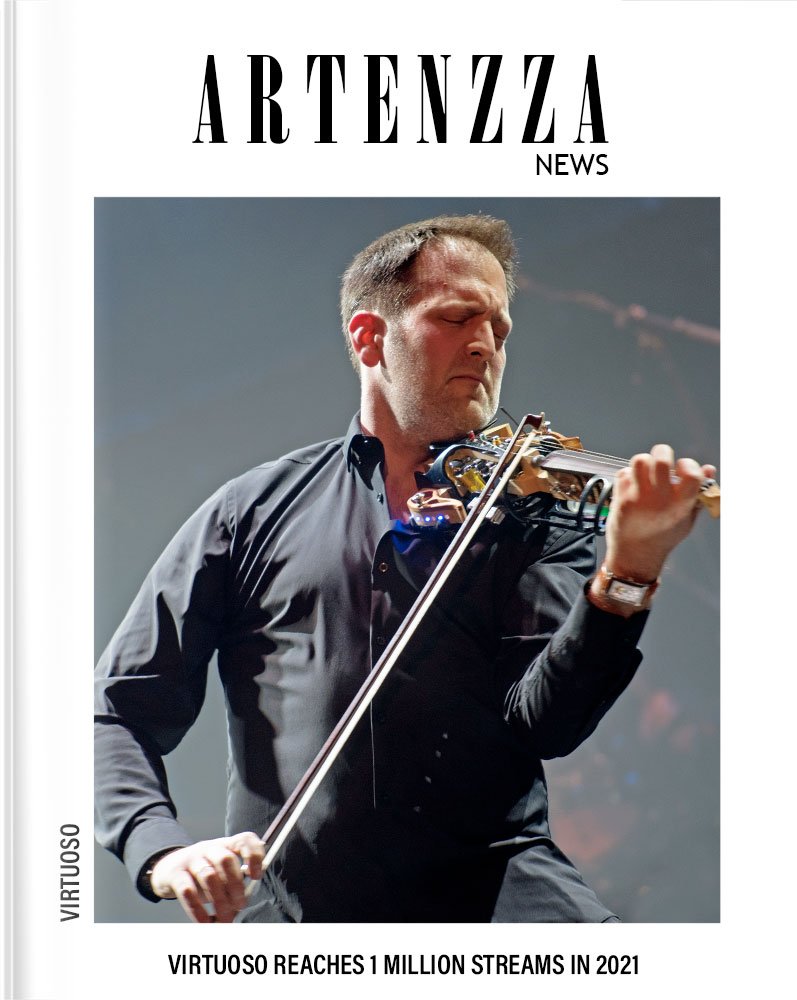 As a classical musician he played for Popes, Kings, Presidents and Prime ministers, however, Virtuoso undoubtedly enjoys most the mojo in his Pop-Rock concerts. He also enjoys the occasional exhilarating thrill.
He played in some highly unexpected places – while skydiving (reaching 204 Km/h), immersed in the sea, skiing and even on a 5G-force roller coaster. 
As an orchestral conductor, he worked with orchestras such as the Berliner Symphoniker, Berlin Sinfonietta (Germany), the Buchmann-Mehta Symphony Orchestra, La Nua Orchestra and Symphonette Ra'anana (Israel).
As a violinist, he was concertmaster and soloist with the greatest classical musicians of our time – Barenboim, Dohnanyi, Masur, Ma, Mehta, Perlman, Vengerov, Zuckerman (to name a few), and appeared in the Royal Albert Hall (London), Carnegie Hall (New York), Musikverein (Vienna), Tonhalle (Zurich), Philharmonie (Berlin and Paris) and other renowned venues around the world.
He is the recipient of many awards including two master luthier violins, and has been dedicated numerous musical masterpieces.
He lives with his wife and children in Amsterdam. 
Virtuoso Spotify Playlist