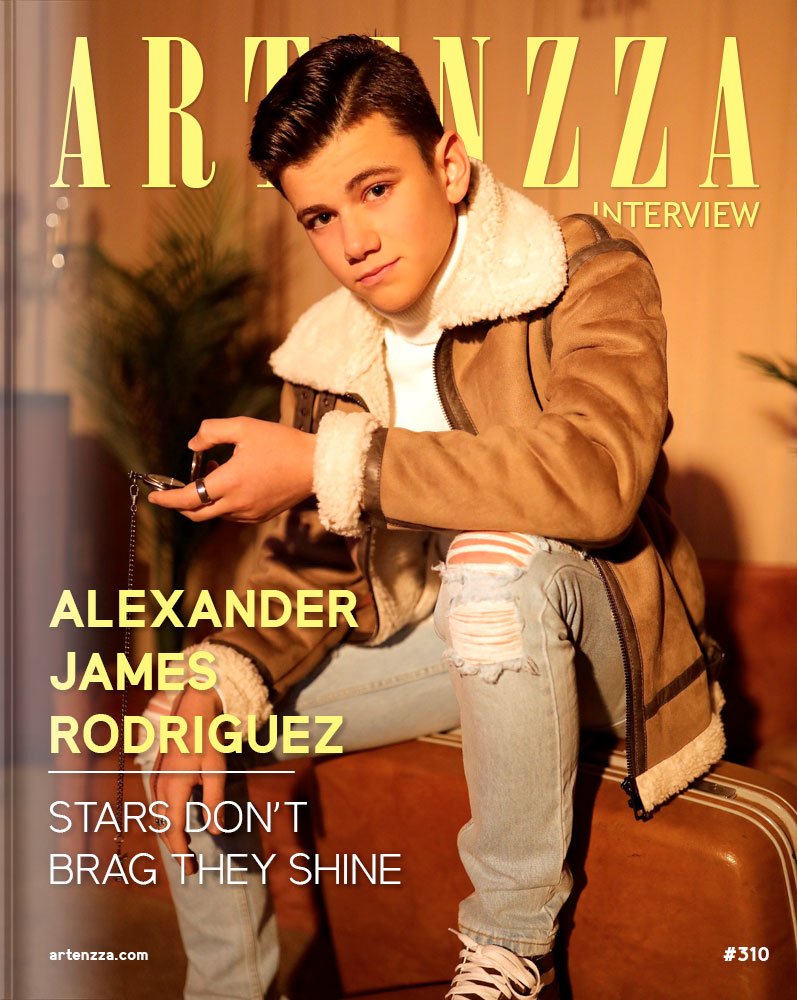 Alexander James Rodriguez is one of the most influential and multi-talented Gen Z actors and recording artists on the rise.
At the top of 2021, he scooped up the Rising Star Award for his debut single, 'My Crew' and the following year, his hit single 'Cherry Bomb' won the 2021 LA Fest "Audience Choice Award" and was nominated for "Best Music Video" at the 2021 Hollywood Music in Media Awards, alongside the music industry's elite, where he was the youngest nominee.
Born in Marbella, Spain Alexander's music is inspired by his love of 80's classics and funky disco era, smoothly blended with today's mainstream pop that can showcase his phenomenal falsetto range.
So far, this supernova has been in multiple feature films and has released fifteen songs, exceeding millions of streams and views, with his single 'Alright' breaking at number 23 on the Top 100 Airplay Charts.
His latest summer smash 'Verano Para Siempre' he co-wrote with Latin Grammy®-nominated Alih Jey and is filled with soothing marimbas and romantic Latin lyrics, that takes listeners on a sizzling hot tropical journey of balmy nights, and sandy toes.
"Stars Don't Brag They Shine"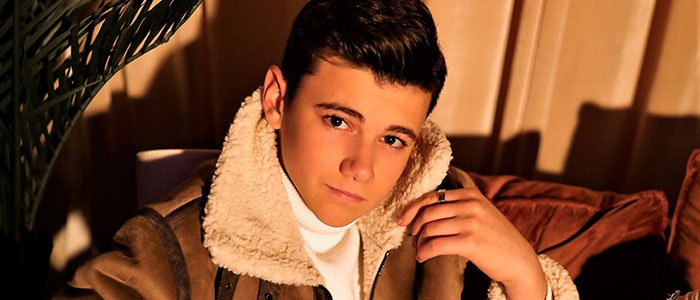 When did you start to get interested in acting and singing?
Acting and being a performer has always been a part of me. From the moment I born I was working on print campaigns and different commercials. I signed with my talent agent at age 6 and soon after I landed my first professional job in the TV animation show 'Bee and Puppycat' and the movie 'All-Stars' with John Goodman. After that I became part of the Screen Actors Guild, and never looked back.
If you were an advertisement, which would your slogan be?
Stars Don't Brag They Shine
Which is the part you enjoy the most about acting and music?
As an actor and live performer I love to transform into character, and for that short period in time live in someone else's shoes, experience life from their perspective, or tell the story of the song through its lyrics.
As a recording artist, I particularly enjoy the creative process of writing and recording the songs. It's such a collaborative experience for me.
Most artists say that through their art they learn more about themselves, heal injuries… In which aspects has music helped you?
For me I am naturally a shy and introverted person, but I have created a stage persona to overcome my shyness in the form of the outfit I am to wear and then, when I step on stage I become that confident character.
From the bright colorful jeans and shirts in my music videos, to the sequined jackets and satin shirts on stage. On a normal day I'm doodling or reading a book in a pair of ripped jeans and a T-shirt, so being an actor and performer is really helping me be pulled out of my shell.
What does music and acting mean to you?
It's just something I love doing and hopefully I will continue to grow as an actor and recording artist. I hope to inspire other people and use my platform to make a positive impact out there. If what I do makes someone happy or feel something good then I have done my job.
Who are your idols?
I don't really have any idols – I appreciate people's work in the entertainment industry and what they contribute to their craft. I admire the work of Tom Holland, Robert Downey Jr., Harry Styles and The Weeknd for example, but if I had to pick an idol, it would be my mom. She is a real-life superhero whether she is saving an animals life, volunteering her time at school, or helping the elderly. I think an idol comes in many forms, and mine happens to be my mom.
If you didn't like music and performing, what would you like to do?
When I am not acting or performing I attend a regular high school (I'm just going into 10th grade) and am part of the swim and water polo team. I juggle that life with the one on public view.
I would continue to study hard, get an awesome degree and continue my life the way I'm supposed to – but I can't imagine not creating music. It's part of me.
Do you consider that nowadays there are more or less opportunities for new artists? Why?
I think social media has made it easier to find a fanbase, and get your music heard. One TikTok video can go viral, but it is still really hard as an independent artist to break into the mainstream charts unless you are signed to a record label with some clout, or your music is being used in a commercial, movie or new social media trend.
What would your idyllic life as an artist be like?
Gosh, I would love to be signed to a record label, and perform at huge concerts, have my music playing in movies and for sure get to that point where I no longer need to audition for a role.
It becomes very disheartening you really have to learn to pick yourself up and dust off. I guess it's part of the growing process though, and everyone successful has to experience the no's to appreciate the wins.
Which are your upcoming projects?
I just booked a movie which is coming out on the Lifetime Cable Network early next year, and another releasing later this year. I am in the process of writing and recording my EP which will drop in October.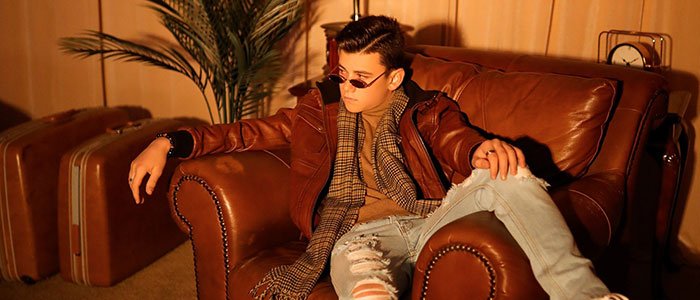 Do you want to know more about Alexander James Rodriguez? You can find some projects below.