Cate Hamilton is a psychedelic pop / rnb singer, songwriter, and producer based in Brooklyn, NY.
Her style can best be described as cinematic pop due to the dramatic nature of her expressive tracks which incorporate sounds reminiscent of a film score. Hamilton's shiny and soulful sound invites listeners to explore the depths of time, space, and energy dauntlessly.
Her dreamy vocal hues reverberate a tangible nostalgia for past lives and future ones. Through her messages about personal struggle and revelation, Hamilton possesses an undeniable duality to be both powerful yet soft.
"F*ck a slogan, go listen to my music!"
When did you start to get interested in music and performing?
I've always loved singing, performing, and writing songs since I was little! I gravitated toward Baz Luhrmann movies like Moulin Rouge and Romeo and Juliet which sparked a desire to perform and express myself in a dramatic way.
I grew up idolizing Britney Spears and Hannah Montana, saying I wanted to be a pop star.
If you were an advertisement, which would your slogan be?
Fuck a slogan, go listen to my music!
Which is the part you enjoy the most about your music?
The way it makes me feel excited and passionate. For me, there aren't many other things that make hours feel like minutes.
Most artists say that through their art they learn more about themselves, heal injuries… In which aspects has your journey helped you?
I think it's been helpful or therapeutic in the sense that it's helped me make something beautiful out of my trauma and experiences. It's something I can look back on and better understand later too.
I don't always realize what I'm writing about or recreating until later.
What does your art mean to you?
My art is a reflection of my human experience. It's also my perspective on beauty.
Who are your idols?
Amy Winehouse, Tame Impala, The Beach Boys, etc.
If you didn't like your singing and performing what would you like to do?
I don't know what I would do. I've thought before that maybe I'd want to be a therapist if I had to pick something else.
Do you consider that nowadays there are more or less opportunities for new artists? Why?
I would say there are more opportunities, but also more competition.
What would your idyllic life as an artist be like?
I'd a pink cottage on the beach with a recording studio inside where I write, record, and create all day. I'd go on international tours and get to explore the world while also sharing my music with other people.
I'd be able to execute my creative projects to the level that I envision because my budget allows for it. My life is set up to support my desire to create.
pWhich are your upcoming projects?
I just moved from NYC to LA so my life is changing a lot which I feel like will be reflected in the kind of music I'm creating, but right now I'm dedicated to exploring new sounds and figuring out what's next.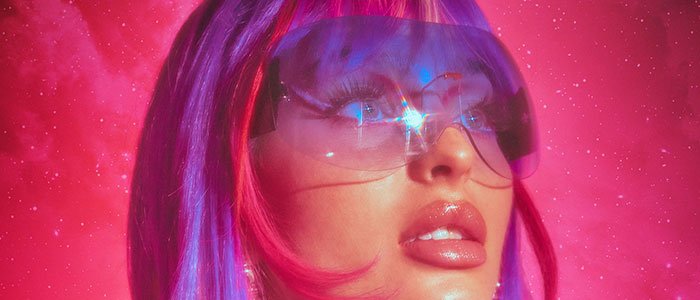 Do you want to know more about Cate Hamilton? You can find some projects below.