Dans Invitro is a group of artists from Mataró (Barcelona) who carry out activities around the arts of movement, pedagogy and collective creation. Their objective is to give visibility to contemporary creation through research, exchange and exhibition of dance.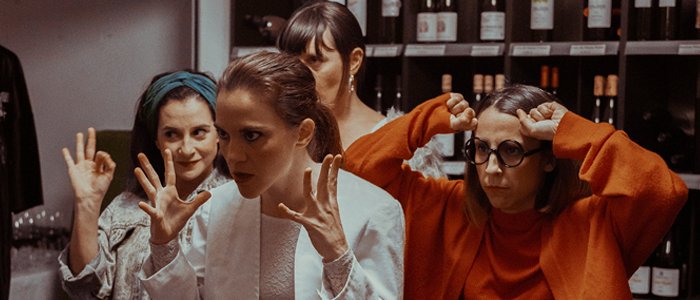 How many years have you been dancing together?
We have been in this project for 6 years and we created our company 3 years ago.
If you were an advertisement, which would your slogan be?
Dance, dance, wicked
As a group, is it important to have a good connection or is it secondary?
We are a group that currently manages various projects, so teamwork is essential for us. We regularly organize meetings and distribute the projects focusing on those that are most attractive to each. We share expectations, wills and concerns and we respect each other.
What does the word dancing mean to you?
A language, the expressiveness in its fullness.
Which is the part you enjoy the most about creating?
For us each new project is a learning experience. We learn from ourselves and let ourselves be surprised by the process. A creative process goes through many states and almost always something new appears that you did not expect. It's exciting!
Do you have any ritual before you go on stage?
A hug together, in a circle, to share our individual energies and unite them.
Do you consider nowadays, knowing that we live in the "LIKE" era, more importance is given to the number of followers than the art per se?
Socially we think so, but we all know that art cannot be accounted for. It is not something that you can measure with the number of followers or with the interactions that an image or a video may have. You have to feel it and that is still far from being perceptible through a screen.
Define your group in three words.
Learn – Share – Drop
What would your idyllic life as a group be like?
Our idyllic future would be a society that values, learns, lives, creates and is interested in art and culture as entertainment, life learning, transformation, profession, learning tool and speaker of expression. As a group, having enough structure and support to develop and offer all our creativity to the world, unleash our potential by generating associations and networks with different entities and people. Making art and culture become a life language, a treasure to nurture our souls and make us all more critical, expressive, happy and opened to life. Build together and generate quality content, maintain the group alive so we can review constantly those things that nurture us and those that we are already prepared to delegate or close.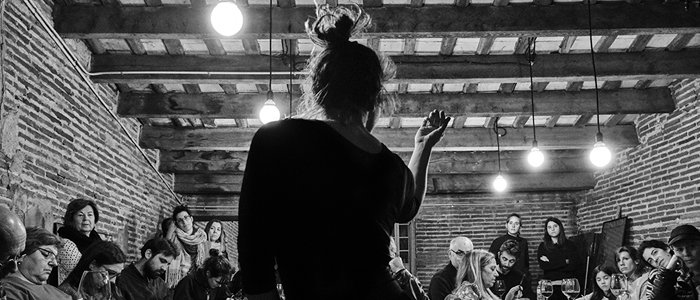 Do you want to know more about Dans Invitro? You can find some of their projects below.