Cheerful, curious, positive, strong and with a lot of initiative, sometimes stubborn and perfectionist, and fighter. A little hyperactive. It is impossible for her to be relaxed. Urban dance trainer mostly in places like Bilbao, Madrid, Barcelona, Rome, London, Manchester, Poland … Despite not being the most practical, also trained in contemporary, Latin dance and ballet. Dancer of various national and international artists, contestant of "FAMA a bailar" TV show, teacher (teaches classes in different places in Spain) and choreographer.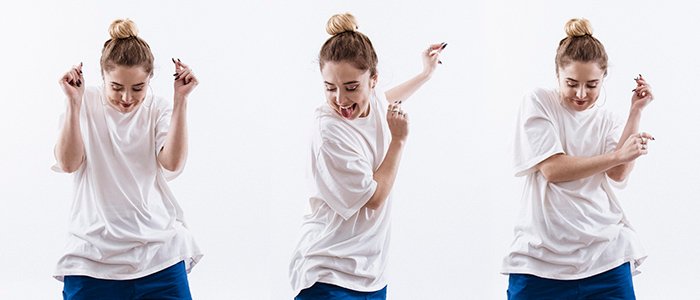 How long have you been dancing?
I have always had a very close contact with dance. Since I was little I have been very dancey. With only 8 years or so I did not stop watching DIVAS video clips such as Beyonce, Ciara, Whitney Houston, Christina Aguilera, Missyelliot… and dancing like if I was at a concert.
If you were an advertisement, what would be your slogan?
"EGURRE" which in Basque means as "go for it, go for it, cheer up". It's a expresion that I used a lot when I was at "FAMA a bailar" TV show.
What is your favorite moment / place to dance?
I am a person who enjoy solitude and their moments to think and disconnect, but when it comes to dancing I am very social. I like to get together with friends and train. The energy that is created is wonderful and you could say that I am hooked on it and that is why I never stop making plans with people to create, share… I love the dance halls, the sweat that gathers and the energy that is created makes me want more, more and more. I have to say that the scenarios motivate me a lot and I couldn't live without them.
Most artists say that through their art they learn more about themselves, heal injuries… Which aspects has your art helped you?
It is my regulator of emotions, thanks to dance I am able to develop more emotional intelligence, namely to control my emotions in different situations, I have developed more mechanisms of social communication and basically I am the person I am thanks to it. It gives me physical and mental health, and it is my gasoline since I get up for it and fall asleep thinking about it.
Does your dance vary according to the moment and mood or do you have a very defined style?
I am a person who likes to know about everything and that is why I have learned from many styles in order to always look for versatility. It is true that I consider myself more urban, but also because it is what I have done the most, but the contemporary Latin dances I love and I would not mind using more these styles. The mood does not affect me so much to the execution but rather affects my creativity, when creating for example. But dance is pure emotion and physicality, it is true that when I am more tired it costs me more to move my body, and that when I am happy or motivated I am an energy pump.
What does dancing mean to you?
Dance is what gives my life meaning, all my goals are related to dance and that is why it is a necessity, because I am a fairly ambitious person, I always want more, more and more, and I am not at all conformist. I always want to learn more, know more styles, get one step higher and that makes me very energetic and always ready to create. Thanks to the dance I have met many wonderful people and at the same time the opposite, I have had to live difficult situations and face it; It has given me a lot of maturity. I can't imagine a life without dance, I would go into depression.
If you didn't like dancing, what would you spend your time on?
I am a nurse, I have always liked health and helping. I studied nursing as option B but it is something that I always like to be around too. If I did not like dancing, it could be said that I would be a nurse, but I have to say that there are other artistic disciplines that I love and have pending, such as theater and music. I have always imagined myself as an actress or singer giving concerts and it is something that would also fill me a lot.
What would your idyllic life as an artist be like?
My ideal life would be a set of experiences different from each other that would not stop nourishing me as a person and giving me energy. I would love to do a little bit of everything as a dancer, that is, work with international artists, do a world tour, continue training and travel meeting people, give master classes, be able to share my dance and be a choreographer. That is, to know the dance in its entirety and to be able to live new things continuously. With an economic stability that also allows me to rest and enjoy leisure trips.
What would you say to all those people who say to artists "it's not worth trying"?
People judge a lot about art. The artists are brave and ambitious people but at the same time very sensitive and with fears and insecurities. Society does not provide facilities and does not value it as it should be valued. Art is in our lives and has its leading role in them, since we all consume music, concerts, series, theater, etc. Between not doing and doing I am more than the ones to do, so to all those people who are in the process of looking for their dreams, I would tell them "EGURRE", do not stop being constant and do not pay attention to the rest since behind there are only envies. Working to live and go to the office with a bad face is not the same as living working and enjoying magnificent experiences that art gives.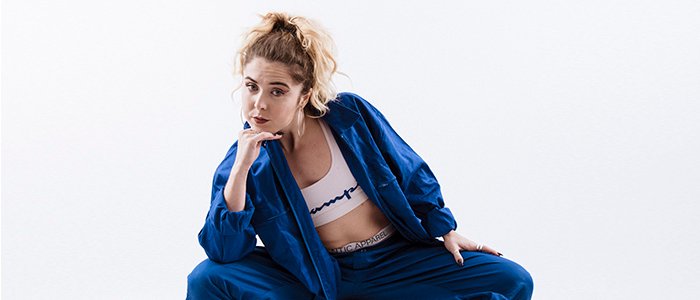 Do you want to know more about Lohitzune ? You can find some of her projects below.