Singer, Songwriter & Producer
Summer Brennan is a singer, songwriter and producer whose passion has always been music. Summer has been singing since she was five and recently relocated to follow her dream at an art school in Southern California, Orange County School of The Arts.
Music has allowed Summer to collaborate with many talented individuals, which has helped her grow so much as an artist. This artistic community and collaboration are her favorite parts of making music. As for her music genre, Summer feels her music lives along the lines of Indie Pop-rock.
"Authenticity takes courage"
When did you start to get interested in music?
When I was five, I joined a performance group in San Francisco; this is when the world opened my eyes to performing. Initially, I was interested in musical theatre, but when I was twelve, I started to experiment with songwriting and production, and I have been in love with it ever since.
If you were an advertisement, which would your slogan be?
"Authenticity takes courage" is an affirmation that inspires me to be my truest self in the music I produce. 
Which is the part you enjoy the most about music?
The part I enjoy most about my art is writing the song. It is a complete therapeutic experience and part of the songwriting process where I exercise most of my creativity. I enjoy playing with different phrasing patterns and drawing inspiration from other artists.
Most artists say that through their art they learn more about themselves, heal injuries… In which aspects has music helped you?
My art has helped me say things I couldn't in a normal conversation. I am not good with confrontation or telling someone how I feel. My music has opened a door for me regarding communication, and I think it has relieved some of the stress of keeping emotions locked away.
What does music mean to you?
My art is personal, and I think I am so drawn to it because I can make something completely original and authentic to myself. Writing a song and making music is a time where I can have for myself to reflect. Although, the most fulfilling part is when you release a song and you realize others have connected to it—it's a special feeling.
Who are your idols?
My idols are Taylor Swift, Charlie Puth, Conan Gray, Boston, and Fleetwood Mac to name a few. I could go on forever about various idols, but these specific artists and bands have a powerful way of telling a story through their lyrics, rhythms, and melodic choices. These artists also stayed true to themselves throughout their careers which I admire.
If you didn't like music, what would you like to do?
If I didn't like making music, I would want to be a writer. I enjoy taking aspects of my life and implementing them into stories. I also enjoy writing from a different perspective. I love reading and breaking down writers' metaphors and similes.
Do you consider that nowadays there are more or less opportunities for new artists? Why?
I feel there are more opportunities for new artists because of the surge in social media. Social media was the primary way we all stayed connected through the pandemic, and now it is such a big part of our lives. Different forms of social media are expanding, and now there are even more ways to promote music, like on Tiktok, Instagram, and even gaming platforms like Twitch.
What would your idyllic life as an artist be like?
My idyllic life as an artist would be to be a respected singer-songwriter in the industry and work with my idols like Taylor Swift, Charlie Puth, Conan Gray, and others. I would also want to be a successful performer. Someone I look up to as an artist and lifestyle-wise is Lukas Nelson. He is living in Hawaii, writing songs and performing. To me, that is the dream.
Which are your upcoming projects?
For what I have upcoming, I'm working on building my catalog of music. I have more original songs that I plan to release this year and videos. I'm still learning to navigate the music business, but I hope to impress those watching me grow as an artist.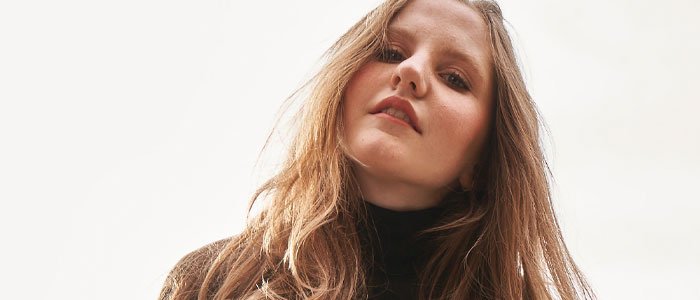 Do you want to know more about Summer Brennan? You can find some projects below.