Faime is one of Pop Music's most unique rising stars. With roots tying back to his homeland India, Faime came into the music scene with a unique soft pop sound which draws inspiration from his Native Eastern origins. This year alone, Faime has managed to amass 13.5 million streams on Spotify alone. He has also landed placements in Spotify's Soft Pop Hits, Pop Chillout, and Viral 50 Playlists, while receiving a co-sign from BTS's V for the song "Save."
"Life is a beautiful gift, live it well"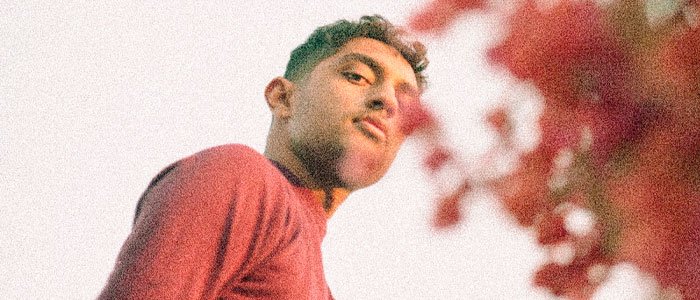 When did you start to get interested in music?
I began singing from an early age, but upon entering college I started with writing my own songs. After a few years of learning and experimenting, I moved to LA and began releasing music under 'Faime'
If you were an advertisement, which would your slogan be?
Life is a beautiful gift, live it well
Which is the part you enjoy the most about music?
I get the most joy out of creating new ideas and seeing the best of them turn into songs – creating is my favorite part of the process.
Most artists say that through their art they learn more about themselves, heal injuries… In which aspects has music helped you?
Writing songs about the different sentiments/experiences about life certainly helps me heal and record the moment in time. Speaking with fans from around the world has allowed me realize how music can connect us all, and I keep this in mind when writing new records.
What does music mean to you?
My art is an imprint of my identity, and in many ways my journal of life events shared with the world.
Who are your idols?
My parents are my idols, but creatively I idolize and am inspired by Coldplay, The Weeknd, & Jeremy Zucker.
If you didn't like music, what would you like to do?
I would likely be working as an engineer on different design/construction projects
Do you consider that nowadays there are more or less opportunities for new artists? Why?
Nowadays I believe there are more opportunities but certainly with greater competition, due to these new technologies making it easier for us to create/share music with the world.
What would your idyllic life as an artist be like?
My idyllic life as an artist would be to be able to write / perform my songs at a cadence I desire, being able to travel and create around the world.
Which are your upcoming projects?
I just recently released an EP entitled 'Love Drunk' with a music video for the track 'Love Drunk (Acoustic)'.
I also have a new single coming December 24th, and we're currently working on new songs for 2022.
Do you want to know more about Faime? You can find some projects below.