Gabby Morrison is an actress and content creator. With over 3.5 million social media followers, Gabby is no stranger to the being in the spotlight. Since starting her career, Gabby has incorporated the hottest TikTok trends into top brand campaigns. She is currently the face of hair care company's GHD's global launch.
Now, Gabby is working on a personal passion project: her new body-care line called Lagoon with Beaubble, promoting body confidence by helping enrich and improve skin for those battling with highly sensitive skincare issues.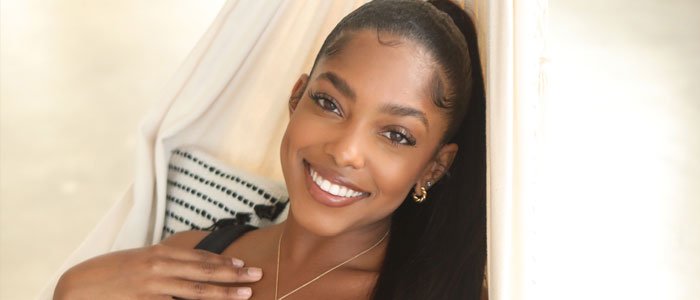 When did you start to get interested in acting and content creating?
I became interested in content creation as soon as the app Musical.ly became TikTok.
If you were an advertisement, which would your slogan be?
I feel like I'm coming up with an Instagram bio hahaha. I'd say, "sharing is caring".
Which is the part you enjoy the most about acting and content creating?
I love being able to build a community that supports me but also shares constructive criticism, so we can grow as a community and do it together!
Most artists say that through their art they learn more about themselves, heal injuries… In which aspects has your journey helped you?
Since I started out as a dancer, music has always spoken to and moved me. Regarding making video content, music can be a large part of the inspiration and flow to my content. I often clip my videos to music or add music post editing to enhance the experience while watching my videos.
What does acting and content creating mean to you?
Content creation means so much to me; I don't feel like I will ever stop completely making content. Whether I am in front of the camera or behind the scenes, content creation really moves me and seeing the final product is such a rewarding experience. I also love telling my story through videos and content, so I will definitely continue to do that throughout my journey in life. Looking back on how far I've come always inspires me further.
Who are your idols?
My idols are Gabrielle Union, Misty Copeland, Beyonce, Zendaya and Rihanna.
If you didn't like acting and content creating, what would you like to do?
If I did not like making content, I would either be a psychologist or a therapist. On the other hand, I would also love to work in the technology field.
Do you consider that nowadays there are more or less opportunities for new artists? Why?
I feel that nowadays there are fewer opportunities to become a new and trusted artist. I feel that a lot of companies would turn to an experienced influencer over an influencer who has never worked in the brand field as making brand work can be hard to grasp at first.
However, I also feel that if you build your portfolio via social media and post lots of engaging content for them to base your work off of, it is definitely possible for anyone to skyrocket or "blow up".
What would your idyllic life as an artist be like?
My idyllic life as a content creator would be to build a community and grow with them throughout my life journey. Whether I'm acting, dancing, or traveling I would love to be able to take them along and have it reach the audience that subscribed or followed me to come along with me!
Which are your upcoming projects?
My upcoming project is my Body Care Line Lagoon! It's a safe haven for sensitive skin care. I am also back to working on my acting career.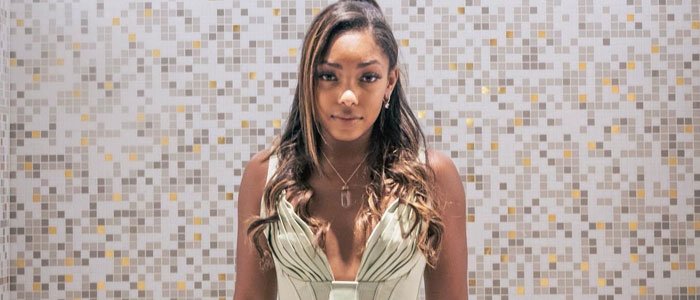 Do you want to know more about Gabby Morrison? You can find some projects below.