Giovanni Jones was born in San Francisco and began his career in pageants starting at the age of just 2 years old winning many awards including Mr. Hawaiian Tropic. As he got older and branched into modeling and acting, he moved to Los Angeles began booking roles on such shows as Parenthood, iCarly, Zoey's Extraordinary Playlist, and the documentary Web of Lies.
Giovanni has also shown his competitiveness and wit on the hit Nickelodeon game show Brain Surge and has been in commercials for such companies as Lexus NX, Tik Tok, Visa, PayPal, and Legos. This Instagram Influencer has recently collaborated with celebrity med spa owner Dr. Jennifer Berman and famed skin care company Peter Thomas Roth. When not working on his acting, dancing, and singing skills, Giovanni believes in the value of giving back to his community and has worked to promote HIV awareness as well as suicide prevention.
In his downtime, Giovanni enjoys traveling, making Tik Toks, and cooking for his family and friends.
"Manifest It! Attract It! Giovanni Jones!"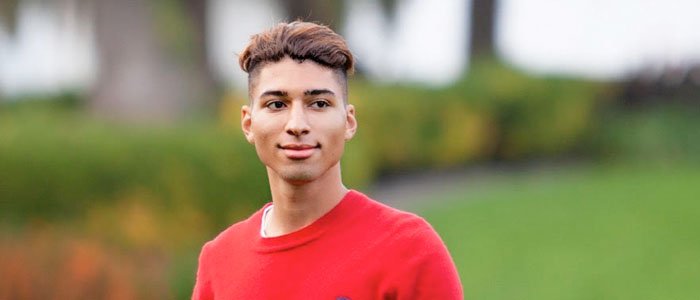 When did you start to get interested in acting?
I began getting interested at an early age. I felt a passion for it and began with pageant modeling.
If you were an advertisement, which would your slogan be?
Manifest It! Attract It! Giovanni Jones!
Which is the part you enjoy the most about acting?
I really enjoy the experience, connections and opportunities. I feel that you can make so many great connections and be able to help one another.
Most artists say that through their art they learn more about themselves, heal injuries… In which aspects has music helped you?
Music really helps me wind down. It helps slow down the heartbeat and allows yourself to heal.
What does acting mean to you?
I feel that my art has an impact on people. I want to leave something for people to remember me by. Whether that means a laugh, feeling touched, or inspiring them to do something.
Who are your idols?
I love the Kardashian/Jenner Family! They are not only entertaining, but hard working and enjoy spending time together as a family.
If you didn't like acting, what would you like to do?
I would take the time to focus on my other skills. I'm planning on taking lessons to learn to sing and dance.
Do you consider that nowadays there are more or less opportunities for new artists? Why?
I feel like today there may be slightly less due to COVID. It seems like the restrictions have pushed productions behind or even canceled them. I'm optimistic that things will be better in 2022!
What would your idyllic life as an artist be like?
Routine! Wake up, Coffee, Meditation then jumping into work. Routine is what allows me to be consistent and stay on track.
Which are your upcoming projects?
My upcoming projects include a Lexus Commercial, Pastor's Kid Film and a tv series called Murdered by Morning.
Do you want to know more about Giovanni Jones? You can find some projects below.