Celebrity Beauty Consultant
Harper Beauty is a Celebrity beauty consultant from Alabama. She provides products and services that make glam easy for busy women. Harper travels all over the US providing wigs. But also accessories like lashes and other functional accessories that make women's lives easier.
"Beauty made easy and effortless for the timeless woman"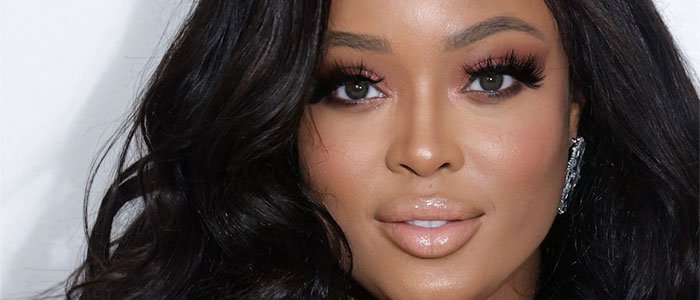 When did you start to get interested in the beauty industry?
I was 15 years old when I first started doing hair maybe a little bit sooner. It wasn't something that I was super interested in until my grandmother actually, put me into a vocational school, which allowed me to work on my craft while I was in school. And that's where I really found the passion for it.
If you were an advertisement, which would your slogan be?
Beauty made easy and effortless for the timeless woman.
Which is the part you enjoy the most about your job?
Helping, there are so many women that have hair loss and do not feel good about themselves because of it.  I fell in love with my wigs because they look so real I can provide a service to help someone feel more confident about themselves.
Most artists say that through their art they learn more about themselves, heal injuries… In which aspects has music helped you?
I think we learn more about ourselves and heal injuries. Music has been a amazing healing, for me, it allows me no matter what emotion I am going through to be able to find a song that relates to what I'm going through.
What does beauty mean to you?
It means the world to me, it is my passion, my life project. That is something that I would do, even if I wasn't getting paid for it. It is something that I enjoy the start to finish up, having a vision in my head, working with a blank canvas and then seeing the end result. It's just amazing to me.
Who are your idols?
I really just have one. First and foremost would be God. If you asked me what I'm inspired by, I'm inspired by a lot of my friends and family. I'm inspired by my Mom, Adrienne, My Siblings, My Nephew. 
My grandmother, she's such an amazing woman as well. My mentor Tamika Gibson. To name a few others Sylvia Smith, Andrea Moseley. Melody Holt, Krystle Johnson, Mahogany Glo, Sherry Kilpatrick, i cant name them all off the top of my head but really all the people that are in my life. Inspire me everyday to keep going.
If you didn't like the beauty industry, what would you like to do?
I don't think that I have ever thought about that question because I love what I do and I how I help woman all around the country. Honestly, there's not a plan B
Do you consider that nowadays there are more or less opportunities for new artists? Why?
You know, I feel like, I don't subscribe to the narrative that there aren't as many opportunities out there. And I feel like the opportunity for me is my opportunity. There is no, lack when it comes to opportunities for me. I feel like there are more opportunities to be honest for new artists, because you're able to create your own lane and be able to do it your own way.
What would your idyllic life as an artist be like?
I think my idyllic life would be having my business in the Southeast and venturing out internationally. I love working on TV and movie sets so I am hoping to be able to expanding my wig services to the entertainment Industry.
Which are your upcoming projects?
I currently work in Southeast and on the TV Series "Love & Marriage" I would love to work on more TV and Movie sets to provide my wigs and expertise in Hollywood.
Do you want to know more about Harper Beuty? You can find some projects on her instagram (@glamlifecoach)