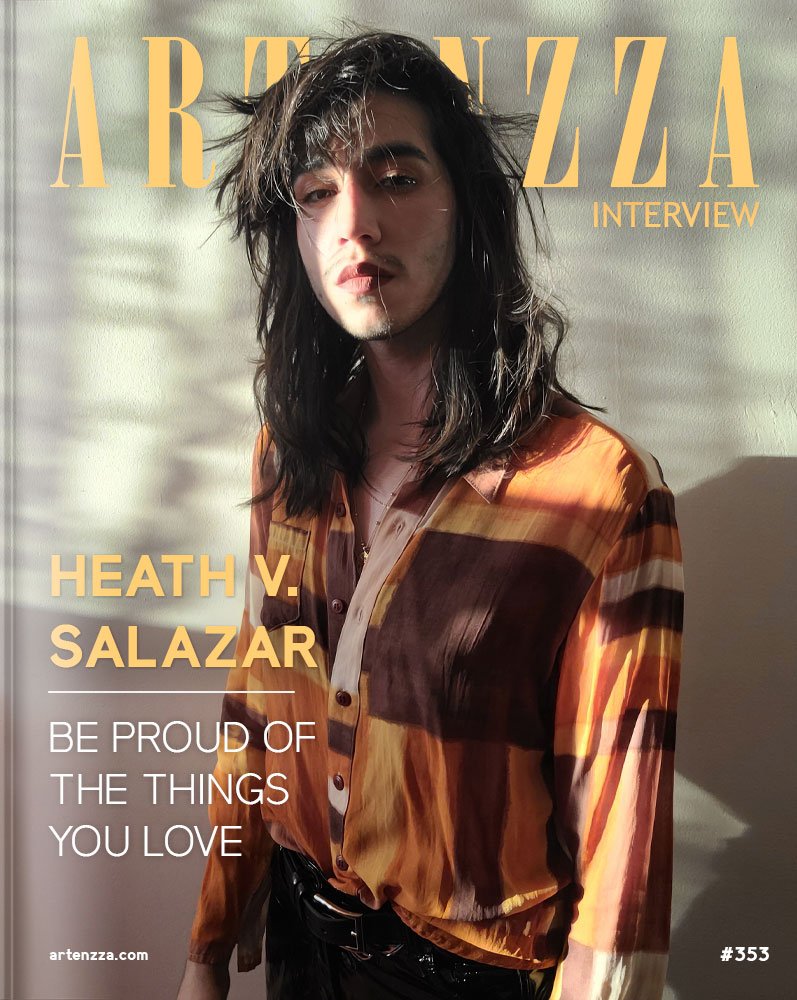 Heath V. Salazar is an award-winning Latinx multidisciplinary performer and writer. Having transitioned over the course of their career, Heath has been named a 'prolific trans artist' by CBC Arts and has developed their career with a focus on projects that center intersectional forms of queer and trans representation across all disciplines. They utilize the arts to make potent social change because they recognize and value the arts' ability to transcend language, borders, and class systems.
On screen, Heath starred as Silas in the short film They/Them which premiered at the 2021 Inside Out Film Festival, was awarded Best Short Film at the LGBTQ+ Toronto Film Festival and was selected for the Best Acting Award by the Trans Pride Brighton Annual Film Festival. They're also featured as Drew in Say Uncle which recently had its debut at the Provincetown Film Festival. In addition to acting in film and television, Heath also independently created their short film Pink which features original poetry and sound design, and which had its public debut at the Toronto Indie Night short film festival. 
Coming up next, Heath will have an exciting new prominent role as a recurring character on the award-winning and highly acclaimed television series Sort Of. Audiences can watch Heath as Arrow when the show premieres on CBC on November 15th and on HBO Max on December 1st.
"BE PROUD OF THE THINGS YOU LOVE"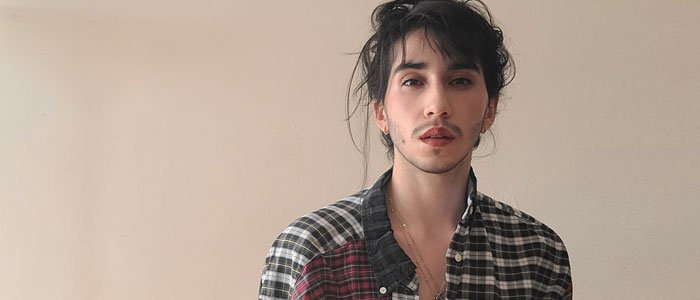 When did you start to get interested in acting? 
I got interested in acting from a very young age. I think the adventure that existed in the worlds of movies and television was what sparked my interest as a kid. I remember thinking how exciting it must be that as a person I got to live my one life but that actors had a job that allowed them to experience snippets of so many different types of life throughout their careers. 
If you were an advertisement, what would your slogan be? 
Heath V. Salazar *causes chaos in Spanish* 
Which is the part you enjoy the most about acting and writing? 
If I had to pinpoint the part I enjoy most about acting it would have to be the people that I get to work with. There are so many elements that go into what we do behind the scenes, but once on set you're spending hours upon hours with your team which ranges from your fellow actors to crew members, to writers, to makeup and hair artists, and the list goes on. They're so skilled and creative and on top of creating phenomenal art, they're also the ones that make your day. They're the ones that you giggle with at 5am or share heat packs with during winter shoots. They're always what I remember most. 
Most artists say that through their art they learn more about themselves, heal… In which aspects has your path helped you? 
One of the ways my art has helped me on a personal level that's particularly been on my mind lately is that it's helped me give myself permission to be proud of the things I love. That sounds funny when you say it out loud, but prior to coming to an understanding about my gender and prior to any sort of transition, I was raised and conditioned as a young girl and misogyny in our society is very quick to put down the things that young girls love. Our passions and interests are labeled frivolous, unimportant, and even embarrassing.
The idea of what makes good art is entirely subjective, so suddenly I was placed in a position where all I had was my gut feeling. Working as an artist has helped me practice over and over what it feels like to let myself jump into the things that excite me, try new things, make decisions based on my taste, and then letting myself change my mind. I think it's helped me deepen my connection not only to myself, but with everyone around me. 
What does acting and writing mean to you? 
My art means the world to me mainly because of what it represents for me. I can be a really shy person and working as an artist has been the main reason I've gotten to connect so deeply with my community. It's through my work that I've gotten to enter environments where I've had core and formative experiences.
My art is the reason I've gotten to meet queer youth through being invited as a speaker for GSA's, it's the reason I've met incredible queer activists and elders who are the very people that fought to pass laws that protect me every day, it's the reason I've met the friends who have since become my queer family. When I think of my art, my brain doesn't jump to a list of projects; it jumps to the faces of the people that I've gotten to share these moments with. 
Who are your idols? 
If I had to pick two people as my idols I would pick my grandmother on my father's side and my grandfather on my mother's side. I didn't get a lot of time with them because for most of my life they lived in Colombia and have since passed on, but what I learned from them in the time we had together was invaluable to me. My grandmother carried this love of life that sparkled in her till the day she left. I remember when she got diagnosed with cancer; her life expectancy was a matter of months. I remember her being annoyed at the idea of treatment because she said it would interfere with her morning walks.
When I was told that, I thought it was the funniest thing in the world. That's not to say you shouldn't get treatment when a doctor recommends it because you should absolutely listen to medical professionals, but she just had this attitude about her – she had a life to lead and no one, not even cancer, was gonna get in her way. She lived for two more years. When the time came to say goodbye, I couldn't stop laughing because she told me not to look at her grey hairs because they wouldn't let her dye her hair in the hospice. She had the biggest heart but she always kept her bite and I love that about her.
My grandpa, he was the gentlest soul I've ever known. Through transition, though I don't identify as a man, I do recognize the privilege that can sometimes come when being perceived as one in the world. When I think of the type of man I'd want to embody in those moments, I think of my grandpa. Less so in terms of gentleness because if he's a cozy sweater, I think I came out more of a spiked leather jacket. But more so in the way he loved people. You could always see it in him. He was quiet but he watched and listened to everyone and everything around him. Even in moments of chaos, I remember him sitting and chuckling – like he had seen so much of the world that the chaos he was witnessing was genuinely endearing to him. Like he knew how lucky we were. His love was unconditional, and I hope I can learn to love as big as he did one day. 
If you weren't acting or writing, what would you be doing? 
If I weren't acting or performing, I'd probably be doing what I did during the pandemic which was focus on writing and multimedia creation. Toronto had very strict lockdowns and, through learning to adapt for livestreams and online shows, I fell in love with video creation.
As a writer, I initially started out as a poet and then expanded into writing for theatre as well as developing essays, but the rhythm that lives in poetry tends to live with me in everything I write. When I started creating videos, I got excited by how it allowed me to play with rhythms through visuals. One of the funnest moments for me was when I got to collaborate with a fellow Latinx artist who I adore called Yassica Zepeda. Combining visions with someone that creative taught me so much so I think I'd definitely be keen to learn from and collaborate with more writers and visual creators. 
Do you consider that nowadays there are more or less opportunities for new actors? Why? 
In my opinion, I think that nowadays there are more opportunities for new actors which are very exciting. We've seen a huge push for ethical representation in the media – that being diversity that honors communities in ways that are authentic rather than stereotypical and harmful. We've also seen wonderful growth in having more diverse voices in positions of power within our industry.
We still have so much work to do, but even within the span of my career, I've seen our industry open up and embrace the idea that more is more. That more voices mean more human connection, it means more creativity in a room, it means new point of view, and all of that contributes to great storytelling. At the end of the day, we tell stories about the human experience – what it's like to be a person and stumble, grieve, fall in love, rebel. Those emotions, and the slew of others we live in our day to day whether we're shouting them from rooftops or hiding them deep in our pockets, are universal and therefore the sharing of those stories is invaluable.
I think the understanding of the richness this brings to the fabric of our industry is creating new opportunities for actors and, in turn, creating some really breathtaking art. 
What would your idyllic life as an artist be like? 
When it comes to imagining an idyllic life as an artist, I ground myself in the things that are important to me. I want to create a life that allows me to support my parents who've sacrificed so much for me. I want to engage in a practice that gives enough breath to create work while also having the space to be active in my loved ones' lives.
I hope that the work I create challenges me and excites me and reminds me of the importance of our day to day. I hope that I embrace the rooms I work in as opportunities to open new doors for fellow artists just like so many did for me. I hope that even when I'm at my lowest that I never lose sight of love and I hope that when I'm in my highs that I never forget to thank the people who helped me get there. Finally, I hope that I never stop using my art to fight for a world I believe in. When I think of my idyllic life as an artist, I think of the legacy I want to leave behind and, ultimately, I want to be an artist who leaves this world a better place. 
Tell us about your upcoming projects
I'm so excited to share that I've had the pleasure of joining the wonderful and award-winning cast of Sort Of as the character Arrow for their highly anticipated second season! Season 2 will be making its world premiere in Canada beginning November 15 th exclusively on CBC TV starting at 9pm, and episodes will also stream FREE on CBC Gem.
It will also be making its American premiere in the USA on December 1 st on HBO Max. Sort Of follows Sabi Mehboob, a gender-fluid millennial who straddles various identities from bartender at an LGBTQ bookstore/bar, to the youngest child in a large Pakistani family, to the defacto parent of a downtown hipster family. Additionally, the Sort Of universe features a multitude of different characters from all backgrounds and ages. The stories in the show resonate with people across all genders, races and ages because they're universal – it's a show for everyone!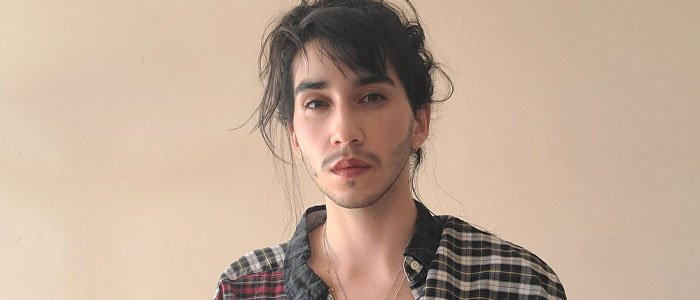 Do you want to know more about Heath v. Salazar? You can find some projects below.