Adam Horner is a prolific producer who has worked across Film, Television, Commercial and Music Video. Adam has Produced numerous Film and TV shows which are now available across many of the world's biggest platforms such as Netflix, Amazon, Roku, Tubi just to name a few and has worked with musical artists such as Snoop Dogg and Rick Ross.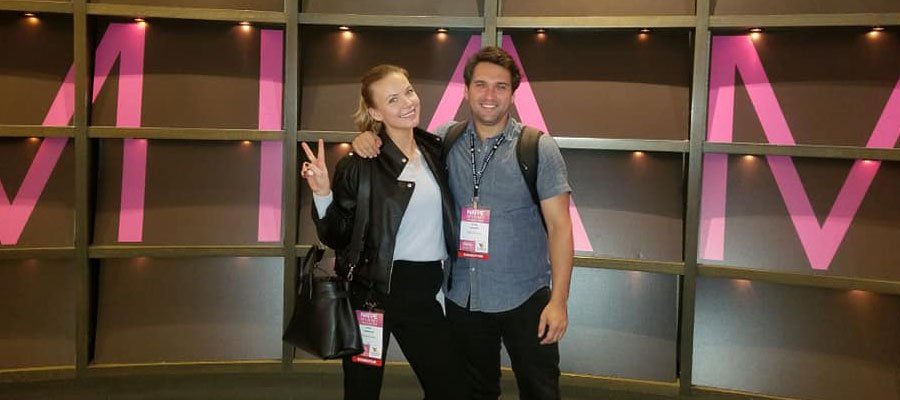 It all started back at theater school back in the day! That was the first time I picked up a camera. I would shoot scenes with my friends and also started playing with basic visual effects. It kicked off what turned out to be a long term passion of mine that I was fortune enough to turn into a career!
If you were an advertisement, what would your slogan be?
What does your career mean to you?
It means I get to wake up everyday and do what I love, as cheesy as that sounds. I get such huge gratification in getting a script or a TV project, figuring out how to execute it and then seeing it pop up on my home TV. It's a pretty special and surreal experience.

I also feel very excited about the future of film. Recently we have been playing around with the very new Virtual Production technology. This is the tech that was made famous by Disney/Lucasfilms 'The Mandalorian'. It's mind blowing what you can do with this technology and I am super excited to see what we can do with it in the future.
What is your main motivation?
The people I am surrounded by everyday. I'm currently working with multiple Oscar/Golden Globe/Emmy award winners and it's just such a cool experience to be in a position where I am working with the people at the very top of the game. It's an extremely motivational environment to work in.
What is the part you enjoy the most? And the worst?
The part I enjoy the most is the time on set. That's when you see all your hard work in pre production coming together, and your vision for the project coming to life. I also produced a Stand Up Special for the comedian Zane Lamprey which was released by the biggest comedy distributor Comedy Dynamics late last year that is now available worldwide on Amazon and numerous other major platforms. That was my second experience producing live content, which is very different to Film and TV, but was a lot of fun, so I am very excited to do more Live Production in the future.

The worst would be any shoot day that require a morning magic hour shot. I am not a morning person!!
So many. Jon Favreau and James Cameron are two that always come to mind. I love how both of them do not feel restricted by current technological limitations and are willing to push the boundaries and innovate to meet their vision.
In case you need a break in your career, what else would you like to do?
I don't think I will ever need a break, but at some point in the future I would love to get my pilots license. I love traveling, especially for production, so one day when I am producing a project I have to travel for I want to fly myself to location!
Do you consider that nowadays there are more or less opportunities for new artists? Why?
I think there's way more opportunity. With the abundance of streaming platforms that now exist there is more opportunity than ever.
What would your idyllic life be like?
Honestly, I'm currently living the life I dreamed about for years. The only thing I would love to do sooner than later is to win some awards for some of our upcoming projects!
What are your next projects?
I'm under NDA for all of the upcoming projects, so cannot announce them just yet, however, I can say we are currently in pre-production on a large documentary, which is going to be a multiyear shoot across almost all of the continents, but is extremely exciting. We also have numerous TV shows in pre-production with some very exciting talent attached. Keep your eyes out in the trades for the project announcements!
Do you want to know more? You can find some projects below.