From playing an original song in London's O2 Arena and grabbing second place in the world renown international singing competition "Teen Star" to writing songs with acclaimed Nashville artists such as Britton Cameron and Grammy nominated writers Kim McLean and Margaret Becker, 15 year-old Annissa Murad is striving towards pop stardom, carefully curating her craft to produce the universal soundtracks to living your best life.
""Your life, Your Movie...I just make the Soundtrack""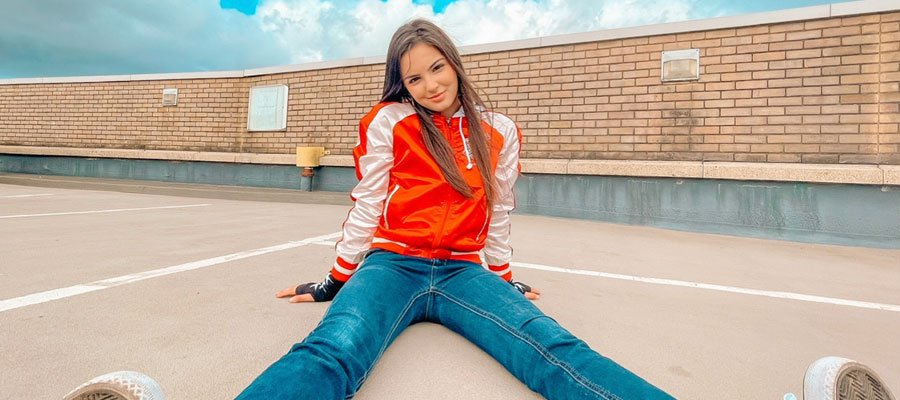 I first wanted to become a singer when I saw Taylor Swift in concert. It was a complete random occurrence since my parents had bought me Taylor Swift tickets for Christmas, unknowingly shaping my entire life ahead of me. As soon as Taylor came on stage, the crowd went wild and from the moment she played her first song I knew this is something that I had to strive to do myself. The echoes of her songs from the crowd were just surreal and it really made me think to myself: if I could one day get to share a moment like that with my fans, where they're singing back the words of my songs, it would be the definition of an incredible life.
If you were an advertisement, what would your slogan be?
"Your life, Your Movie…I just make the Soundtrack"
What does your career mean to you?
My career means everything to me. It's essentially my reason for waking up each day with a smile on my face knowing that I'm going to do whatever it takes to make that day a successful step towards my end goal. My career has taught me so much, from developing thick skin, resilience, work ethic, writing skills, directing skills and so much more. In simpler words, my career has shaped who I am today and I cannot wait to continue pursuing my dreams, growing my career day by day.
What is your main motivation?
My main motivation is knowing that I've only got one shot to pursue my dream. By knowing this, it reminds me that if I don't seize the moment and work as hard as I possibly can, I have no one else to blame but myself if I do not achieve my goals. Therefore, by striving to live with no regrets, it helps motivate me to not waste time and maintain a laser focus towards my goals.
What is the part you enjoy the most? And the worst?
I don't think there is a worst part, I enjoy every aspect of my career which is the reason I'm so devoted to bringing my dreams into fruition. However I have to say what I enjoy most is being able to create music I'm proud of, yet then go onto share it with all my supporter (#AMF). Hearing their stories of how they resonate with my music or how it helps them get through their days is truly the greatest reward and I have only the fans to thank for that. #AMF I love you!!
My biggest idol would most definitely have to be Taylor Swift. From her storytelling skills, to incredible work ethic and determination. I honestly admire so many aspects of her artistry and hope to eventually adopt a similar skillset myself!
In case you need a break in your career, what else would you like to do?
One of the things I most definitely know I will be taking on in the future is business and directing. I have always loved business and even set up my own loom band shop when I was nine outside my street…surprsingly I actually got a few customers. Next, I have always been fascinated with cinematography and script-writing, a fact about me is that I would actually write scripts for fun in primary school. I still have a passion for script writing as well as directing (from experience with directing my own music videos) which I will be looking forward to pursue further down the line in my life and career in the entertainment industry.
Do you consider that nowadays there are more or less opportunities for new artists? Why?
I think now with the rise of social medias like instagram and TikTok, it has been easier than ever for artists to gain direct contact with their fans and share their music across the world!
What would your idyllic life be like?
An idyllic life to me would consist of pursuing my dreams of being a Pop-star, touring round the world, winning Album of the year at the Grammy's, growing the #AMF fandom and being surrounded by happiness and the people I love.
What are your next projects?
I cannot reveal too much because there are lots of things still under wraps. However, I can say new music is awaiting the #AMF in the summer!!!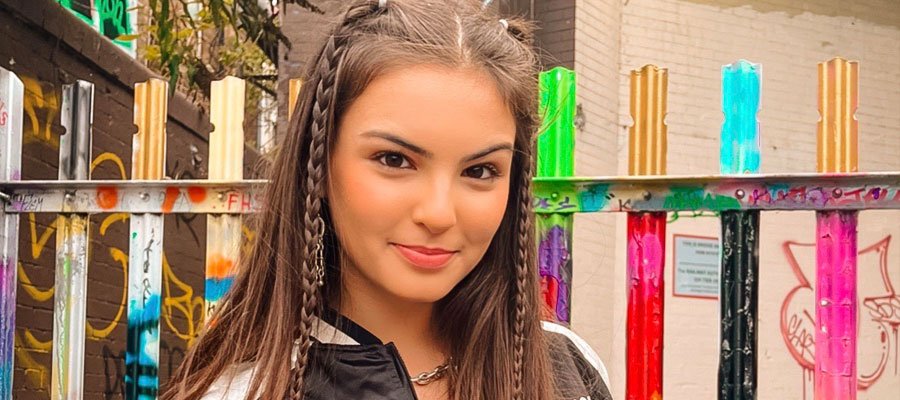 Do you want to know more? You can find some projects below.