Caillie Hughes is a charismatic singer & songwriter, who delivers relatable storylines and encompasses melodic vocal styles and instrumentation to capture the ears and provide positive energy for the soul. With an extensive background as a classically trained vocalist who continues to grow through her ongoing studies of jazz and other modern forms of vocal techniques. Hughes delivers a warm and velvety tone paired with a limitless range to offer an alluring balance in her musical works. Check out her latest single "Temporary" to hear the passion, feel the emotion, and take in the melodies.
"Influencing positive energy, through the power of music"
It started when I was around 4 years old. I would sing around the house and make up my own melodies. My father is a piano tuner and my mother was a dancer. So, I was surrounded by musical influences and I was introduced to instruments at a young age and fell in love with the creative process of making music.
If you were an advertisement, what would your slogan be?
Influencing positive energy, through the power of music
What does your career mean to you?
A career in music is one of the greatest joys in my life. I enjoy helping people and I love the process of creating music as whole. I appreciate environments where I can continuously learn, and grow to better myself and inspire people around me through music.
What is your main motivation?
My main motivation is life's experiences as they happen. Being a songwriter is much like being a painter in the sense you add color to a canvas but instead of paint its words, and expression through life's eye, feeling and experiences.
What is the part you enjoy the most? And the worst?
One area I enjoy most in making music is the simple fact you can never fully master art in general. It's a statement placed in time and there's always something more you can learn to better yourself. The creative process from songwriting, to playing an instrument, to music theory knowledge, to understanding the constantly evolving music industry, and so on. I enjoy growing through music and I love playing my instruments. One area that is less enjoyable is the occasional pressure at times with meeting the high demand of content creation and platforms.
Some of my idols are Taylor Swift, Bonnie Raitt, Miley Cyrus, and Fleetwood Mac.
In case you need a break in your career, what else would you like to do?
I can't see myself putting down a guitar for more then a day. However, when I am not making music, I enjoy traveling and playing sports like ice hockey, basketball and going snowboarding. I also like to take part in activities that generally give back and spread awareness for animal rights, LGBTQ+ rights, and mental health through music, advocacy, and events.
Do you consider that nowadays there are more or less opportunities for new artists? Why?
Yeah, I definitely think there's more opportunities out there for new artists. The music industry doesn't sleep and with technology comes advancements everyday and there's platforms to help reach the ears of more people, also for performance and growth too. I think the key to thriving and breaking through some of the barriers the industry can throw at new artist's is to be okay with trying new things that nobody has done. You might fail but you might fly.

Another thing is to take time to educate yourself on areas that are changing, and take your job seriously but don't take yourself too seriously.
What would your idyllic life be like?
Making music. From the recording studio to the stage. Also, traveling, being in nature and all in all spreading love and awareness on areas related to mental health, and human rights.
What are your next projects?
I have other songs in the works at the moment that I am excited to share with the world soon.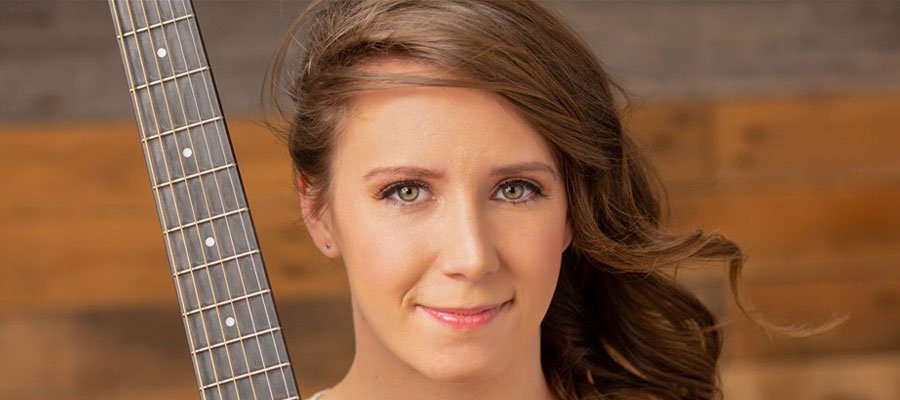 Do you want to know more? You can find some projects below.