Elana Dunkelman is a fast-rising actor and voiceover artist to watch. Elana has been featured in several major film and television projects including Workin' Moms, Designated Survivor, Anne with an E, Good Sam, My Sallinger Year, and Transplant, among others. Her voiceover work has been featured in highly acclaimed productions including Assassin's Creed Odyssey, Hotel Transylvania: The Series and the Immortals Fenyx Rising series.

Currently, Elana can be seen recurring in the new FOX police procedural drama series Alert: Missing Persons Unit following the Philadelphia Police Department's Missing Persons Unit (MPU).
"Bringing the magic to life"
When did you start to get interested in acting? 
I was always very expressive and dramatic but I first started to get seriously interested in acting when I was eleven years old. I signed up to be part of a youth musical theatre group. After months of rehearsal, I stepped out onto the stage as a little orphan in Oliver and I was immediately hooked. From then on, there was no other career option in my mind. 
If you were an advertisement, what would your slogan be? 
Bringing the magic to life
Which is the part you enjoy the most about acting? 
I love to break down a script. It's like a puzzle that you get to solve – figuring out what your character wants, what they're pushing against, how I truthfully relate to what they're going through… The best (and hardest) part after all that brain/heart work is allowing yourself to connect with your scene partner and letting the scene flow out of you. 
Most artists say that through their art they learn more about themselves, heal. In which aspects has your art helped you? 
When I approach a role, the self-reflection I need to do to bridge the gap between me and the character allows me to keep my heart open, not to shut down. We live in a tough world where it's easy to protect ourselves by creating a shell around our vulnerability. Through the challenge of acting, I've been able to keep that emotional channel open. 
What does your art mean to you? 
Acting is the art form of life, and for me it's a privilege to showcase all sides of life, from the seriously important to the silly meaningless. 
Who are your idols? 
Frances McDormand, Tilda Swinton, Carrie Coon and Alfre Woodard.
If you weren't acting or performing, what would you be doing? 
I think I would be running an animal sanctuary in a very warm locale. 
Do you consider that nowadays there are more or less opportunities for new actors? Why?
Definitely! We're in a very exciting time for actors. There's been a push for diversity and equity, which has hopefully been bringing opportunities for groups that were often ignored in the past. 
What would your idyllic life as an artist be like? 
I'm going to dream big here: living in LA with my husband and our chonky cat. We're right near the beach. I'm on a TV show that challenges me to be the best actor I can be, and I'm working with a cast and crew that inspire me. That would be my idyllic life. 
Tell us about your upcoming projects.
I'm very excited about recurring on the new Fox show Alert: Missing Persons Unit. I'll be playing Rachel, a charming and confident medical examiner. My first episode starts airing on February 7th 2023. I'm also in the midst of writing a rom-com with my writing partner. We have a Toronto production company attached and I can't wait to see it on screen at some point in the future!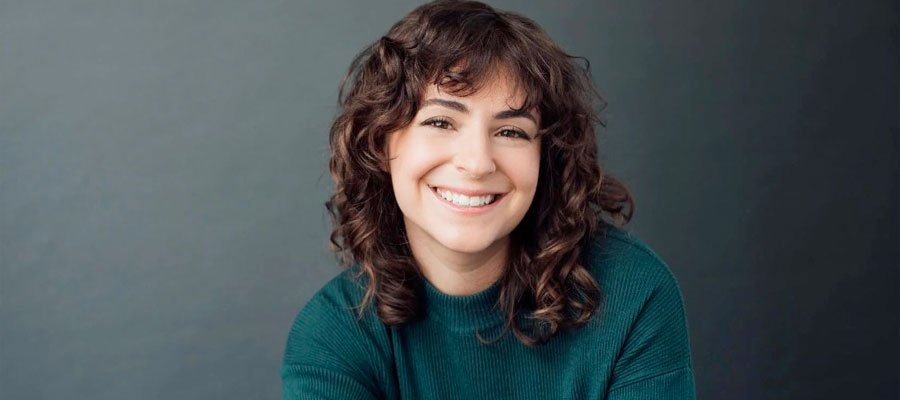 Do you want to know more? You can find some projects below.