Jackie Pirico is a fast-rising and highly coveted stand up comedian originally from Guelph, Ontario, and currently based in Toronto, Canada.

Jackie has had multiple television tapings under her belt. Her stand-up performances can be seen in Crave's JFL All Access, CTV's The Stand Up Show, and CTV's Roast Battles Canada among others. Most recently, she made her sitcom debut on the award-winning series Children Ruin Everything. Jackie has released two stand-up albums: Dream Phone (2019) and Splash Pad (2022). Most recently, she received the prestigious 2023 JUNO Awards nomination for Best Comedy Album of the Year for Splash Pad.

Named by Exclaim! Magazine as a quick rising force in comedy and an "adept comic scene stealer" by The Hollywood Reporter, Jackie delights audiences with her oddball material and high-energy style.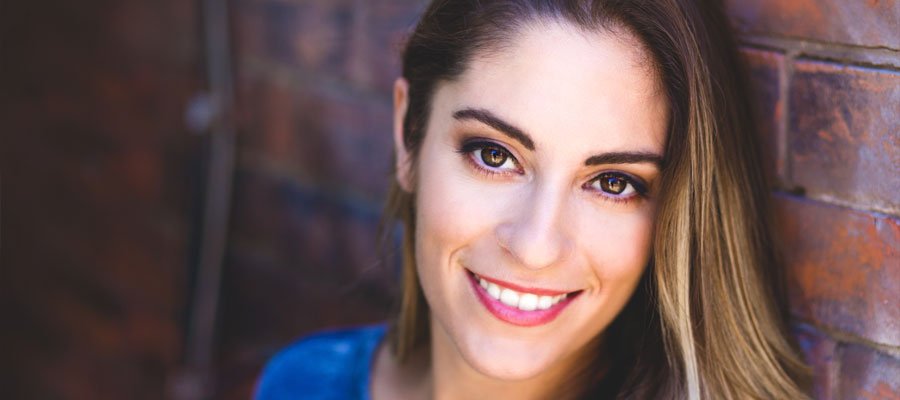 When did you start to get interested in comedy? 
Comedy has been a part of my life since the very beginning; jokes and laughter were major elements in my family and upbringing. As a kid I was glued to those Just for Laughs gala reruns from the '80s and '90s, and Seinfeld was also a huge staple in our household. I recall George Carlin's bit on cats and dogs really grabbing me too; his exaggerated, cartoonish act-outs significantly catalyzed my own comedic mind.
But what really swept me into the comedy world was my waitressing job at a Montreal comedy club while attending university. After years of serving drinks down on the floor and watching thousands of hours of live stand up, I decided to find out what it was like up on the stage instead. Turns out I quite liked it! 
If you were an advertisement, what would your slogan be? 
I think a good slogan for me would be "buckle up!" because I like to think I take the audience on a ride where they're not sure where it's going to go next, or how sharp the turns will be. 
Which is the part you enjoy the most about stand up comedy? 
Purely the laughs! I know that sounds painfully obvious, but the particular rush of a room full of strangers all lighting up at your own ideas – relating to and laughing at things that materialized from nothing but your mind – is so incredibly satisfying and addictive! It's the prize that keeps me getting back up onstage again and again.
Another favorite element for me is the excitement of a brand new bit, when it hits well the first time you try it, and suddenly you're rejuvenated; the art form once again feels new and thrilling and you're dying to get back up again and do it some more. Nothing like it! 
Most artists say that through their art they learn more about themselves, heal. In which aspects has your art helped you? 
That's so true; my art has helped me learn about myself immensely. A comedian's material must of course be relatable, but I believe in order to have an edge in this industry; a unique point of view is also crucial.
My comedy requires me to look at what makes me uniquely me, and the singular ways that I shape and perceive everyday scenarios and interactions in my life. Relaying my unique experiences to an audience requires a level of self-reflection that I wouldn't otherwise have if not for comedy. 
What does your art mean to you? 
To me, my art means self realization and freedom; freedom to be fully and unapologetically myself. Through this medium, I get to show myself to the world exactly how I am and invite people to see the world as I do. It also means community and friendship, because there's no stronger bond in my opinion than a shared sense of humor. Comedy has allowed me to make so many meaningful and lasting connections with fans and colleagues alike. 
Who are your idols? 
My biggest comedy idol is without a doubt Julia Louis-Dreyfus; one of the absolute funniest people of all time. Nobody can deliver a line like her. I believe some of our greatest and funniest moments in television are thanks to her! We love you Julia! 
If you weren't doing stand up comedy or performing, what would you be doing? 
Had I not pursued comedy or any kind of performance art, I like to think that I'd have stuck to my original plan of a career in speech pathology. Although I veered off that path in favor of comedy, my background in linguistics occasionally factors into the way I think about and use language in my act. So if my parents are reading this, I am technically using my degree. Sometimes. 
Do you consider that nowadays there are more or less opportunities for new stand up comedians? Why? 
I believe there are a lot more opportunities these days for new comics. In the years since I started, there's been a real resurgence of enthusiasm for stand up comedy, and now more than ever, the digital landscape is fostering a larger reach for audiences. It's really a prime time for comedians to forge their own opportunities and curate their perfect fan base online. 
What would your idyllic life as an artist be like? 
My idyllic life as an artist would be to tour the world with my comedy and create and star in my own film and television projects. But in my down time between these things, I'd love to have my own hobby farm where I could spend my days surrounded by animals and tending to great gardens of flowers, fruits and veggies.
Needless to say, stand up comedy is an extremely social endeavor, and so I really value my solitude and recharge time, and I think that would be the perfect setting for that! 
Tell us about your upcoming projects 
I'll soon be releasing a comedy advice column podcast called How Can We Help? with my friend and colleague Mark Little. I've also got a film project in the works with my writer/director friend – and fellow Juno nominee – Jose Lourenco!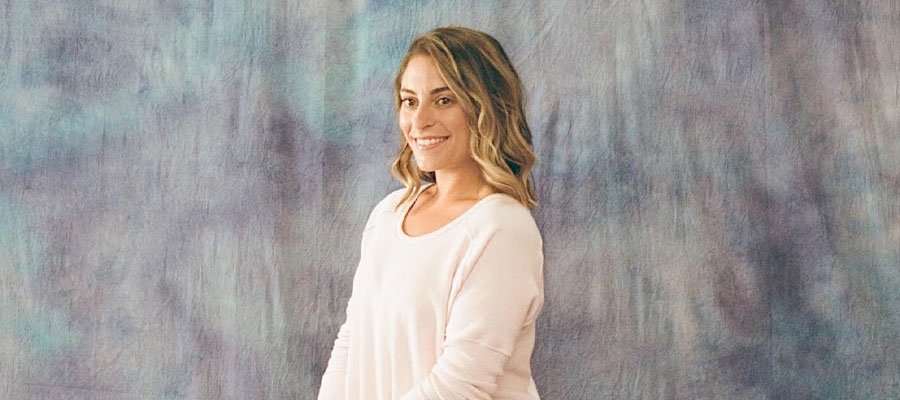 Do you want to know more? You can find some projects below.