Julia Culbert best known for her lead role in the feature film thriller Birdemic 3 as well as a lead role in the short film The Theory of You. Her debut single "You Don't", co-written by herself and Justin Tinucci will be released on April 7th. She is currently working on the documentary "Monarch," which chronicles her time in the troubled teen industry and the abuse she endured while part of the Monarch program.

This California native started her journey with background and featured roles in such blockbusters as Ant Man and the Wasp, Bumblebee, and the hit TV show 13 Reasons Why. Julia is a competitive Irish Dancer that trains every summer in Ireland with the renowned dance company Riverdance. Fluent in Irish (Gaeilge), she is also a professional horse wrangler and skier. Julia is an accomplished musician on the violin, guitar, and piano and enjoys horseback riding, swimming, and skiing when not studying her craft.
When did you realize you wanted to pursue singing and acting?
I've loved entertaining ever since I was little. I started out doing school theater, and I knew right away that music and acting was what I wanted to do. I've played the violin since I was eight years old, and I play some guitar and piano as well. 
On April 7th you are releasing your debut single "You Don't". Which is the meaning of the song?
My song is about a girl who is in a relationship where she knows she's just being used as a placeholder. She realizes her significant other is selfish enough to keep her around for their own entertainment, all while they are actively pursuing something "better." She still loves that person deeply, but she realizes it's not worth it to sacrifice her identity for someone who is completely indifferent to her pain. 
How was the process of composing "You Don't"? Did you enjoy it?
The melody actually originated from something I was humming to myself while out on the ski slope. I recorded it on my phone, and once I was back home I was able to use my violin to find the correct notes and write it down. Once I'd finished writing out the lyrics, I sent my ideas to Justin Tinucci, my co-writer and producer, and he was able to add the incredible instrumentals. When we got in the studio, we had so much fun picking harmonies and layering vocals until we ended up with the piece we have now. 
We are a little curious. Once you release your new single "You don't" can we expect new music coming soon?
I will be releasing four more songs this year, in hopes of completing my EP by the end of 2023. 
If you were an advertisement, which would your slogan be?
"Sweet, let's try it."
How would you define yourself as an artist? And your music?
Authentic. I want to tell stories that mean something to me, and I want that emotion to connect with whoever is listening. 
We know you are currently also working on the documentary Monarch which chronicles your own experience. What can you tell us about it? 
"Monarch" brings to light the abuse that is legal in this country through the "Troubled Teen Industry." Specifically, it highlights abuse that myself and my peers endured while attending the program, "Monarch," in Heron, Montana. Originally this project was shot in the fall of 2021, with plans to finish post production and release by spring of 2022. Thanks to an expanded budget, I'm reopening production to include more survivors and more proof of the abuse. I plan to release the completed documentary in December of 2023. 
Which are your upcoming projects?
I'm currently working with Rishabh Trivedi on the music video for "You Don't." I've worked with Rishabh previously and his directing is truly incredible. We're putting together a crew of amazingly talented individuals, so there will definitely be no limits to what we can produce. I'm really looking forward to sharing the video with everyone later this year.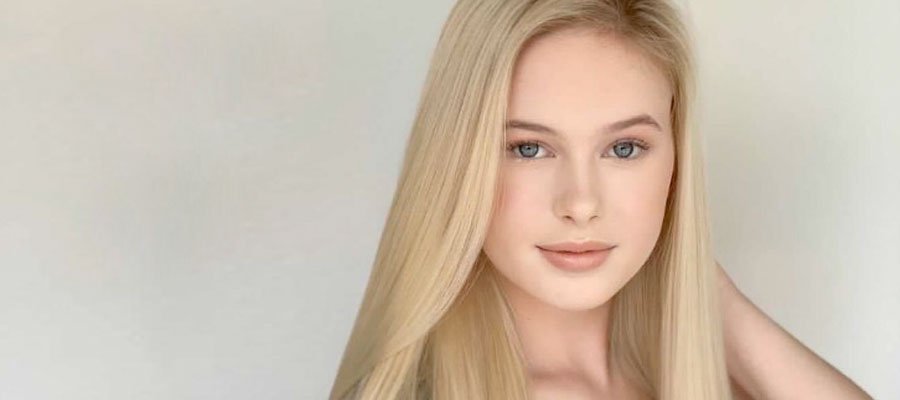 Do you want to know more? You can find some projects below.