Irina Morgulis is a pianist from Russia. She graduated from Rostov State Conservatory as a classical pianist. Irina has written more than two hundred piano arrangements for famous songs of the past and modern.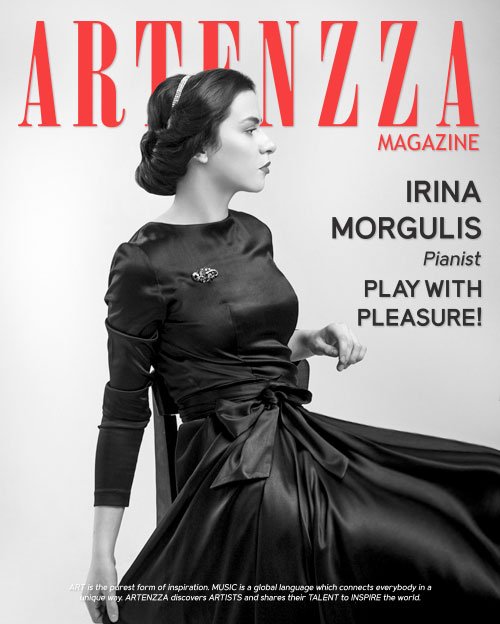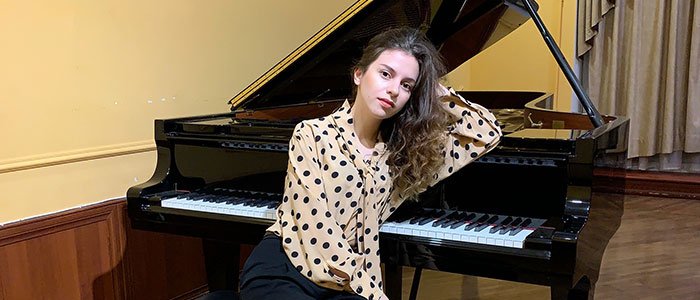 Irina Morgulis - Interview
When did you start to get interested in music?
I was only 3 years old when my mother began to teach me music (my mother is a pianist, soloist of the Philharmonic Society) and in my childhood I had no idea that there were any other professions besides a musician.
If you were an advertisement, which would your slogan be?
Play with pleasure!
Which is the part you enjoy the most about music?
Most of all I like to feel the attention of the audience during my performance. It is an unforgettable feeling when you realize that the audience in the hall follows the music with you and lives the work together. Also, when I began to write piano arrangements, it is incredibly pleasant for me to listen to the performances of my followers, because each of my listeners play my arrangement in completely different ways, but I can hear how they put their soul into their performance. It's amazing.
Most artists say that through their art they learn more about themselves, heal injuries… In which aspects has music helped you?
First of all, Music helps answer many serious questions. Moreover, Music gives me joy, inspiration and vitality. As a result and through creativity, I can truly get to know the world and people.
What does music mean to you?
For me, music is a way to express my feelings, emotions, experiences. Anything that is impossible to say can be performed on the piano.
Who are your idols?
From the composers of the last century, Saint – Saens and Ravel inspire me very much, and from modern performers I really love is Abba.
If you didn't like music, what would you like to do?
I can't imagine my life without music, but if that happened, I would devote myself to some kind of sport, for example, figure skating. I also love handicrafts.
Do you consider that nowadays there are more or less opportunities for new artists? Why?
Now it is much easier to declare a person about yourself as a creative person, thanks to different social networks, your performance can be seen from any of the different corners of the planet. I think it's great!
What would your idyllic life as an artist be like?
Constantly develop as a creative person, never stop creating and give joy to my listeners.
Irina Morgulis - Projects
Do you want to know more about Irina Morgulis? You can find some projects below.