Jackson Dollinger is a young actor, producer, singer and songwriter who is a series regular on the Disney Channel hit show, Sydney to the Max, currently in its third season.  He has been making headlines with his honest, one-of-a-kind sounds and his forward -thinking approach to vocals and production.  
Recently, he collaborated with Scarlet Spencer to release I'm Yours 2, which is the sequel to "I'm Yours."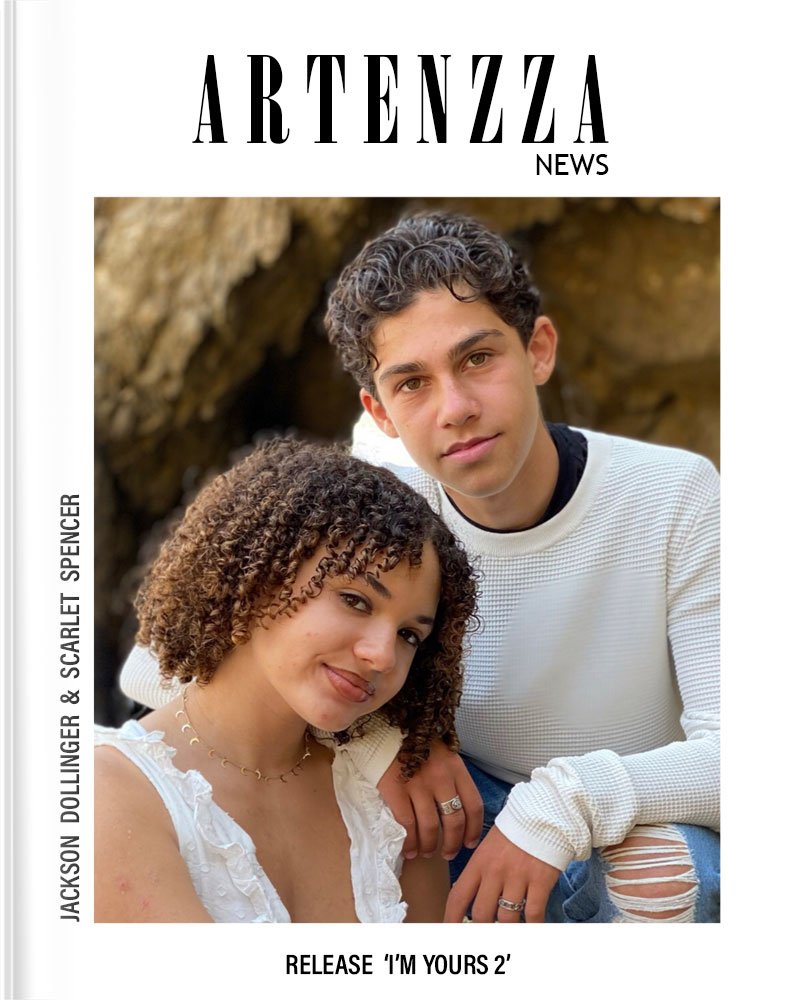 INTERVIEW ABOUT 'I'M YOURS 2'
What inspired you to create the song?
Last summer, I shot the "I'm Yours" music video on Catalina Island. The mystery girl in the video, played by Scarlet Spencer, was only scheduled to stay on the island for 1 night.  That night, after the shoot, we all hung out and had so much fun that Scarlet and her mother ended up booking a vacation rental and stayed for 2 weeks. During those 2 weeks, Scarlet and I spent every day together frolicking in the sun on the island.  During that time, we ended up becoming the best of friends.  About 10 months later, I made a song with an open verse, originally titled "Love! Love! Love!"   When I made the song, I knew I wanted Scarlet to feature on it, so I reached out to Scarlet and asked her if she was interested in recording a verse on the song. She was excited to give it a shot.  
Once we got her verse back, the song exceeded our original expectations and we decided to rename the song "I'm Yours 2."   The song loosely mirrors our friendship and the close bond that we feel toward one another. 
What is the message behind this song?
"I'm Yours 2" is meant to be fun and bright.  It is basically a carefree summer song, with a catchy pop element to it, which makes it so easy to relate to for people of all walks of life.  Our hope is that it creates a strong connection with the audience.  After all, it is about young love and what it feels to experience it.  Hopefully, listeners of all ages can enjoy revisiting that experience through the song.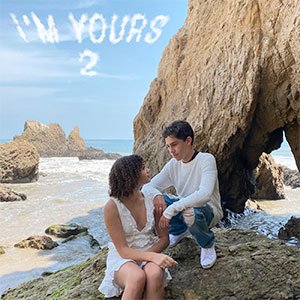 'I'm Yours 2' Cover design 
Tell us about your process for writing and recording a new song.
I always make the beat first. Then, I either sit down and write the whole song and record it or I start punching in lyrics line by line from the top of my head.  When I am done recording all of the vocals, I go back and add to the beat and touch up the production before I send it to my mixer, Phil Levine, for the final mix.
Tell us about the team behind the production of your song / album.
First, I produced the beat. Then, I wrote and recorded all my parts the next day and sent it to Scarlet with open space for a second verse and asked if she wanted to hop on the song. After she said yes, Scarlet and her vocal coach Agina Alvarez, wrote her verse, and she recorded it within the next 2 weeks. They sent it back and I incorporated it into the song.  After I was done adding the finishing touches to the song, I sent it to Phil and we did several rounds of mixing sessions over the next few weeks until we were both happy with the final product.
What are your next steps?
I'm so excited for my supporters to see the video for "I'm Yours 2." I also have MORE new music on the way before year end!!  I am also working on producing a song for an independent artist.
'I'm Yours 2' Official Video 
Jackson's Spotify Playlist