Jazmine Lincoln is a published Model and Actress. Born in Manhattan and raised in Queens New York. She started her journey to pursue and live out her dreams in modeling this year 2022. Her goal is to do commercials, television, and film as well.
She has walked in LA Fashion Week and New York Fashion Week. Jazmine has been in Maliibu Mitch's Music Video Slide Ft. B-Lovee. The model also has been featured in some magazines such as VoyageATL and CIE FAshion magazine and a few others as well.
"LIFE IS A JOURNEY AND ONLY YOU HOLD THE MAP"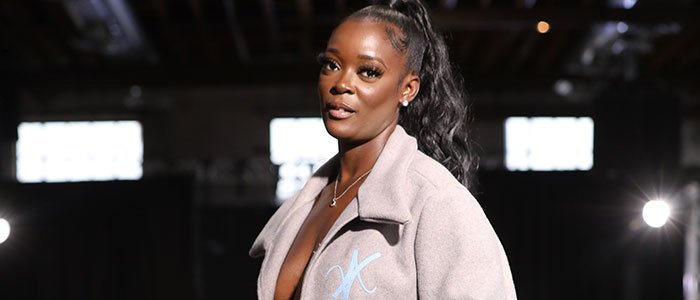 When did you start to get interested in modeling and acting?
I first got my interest in art and modeling as a little girl. I loved reading through magazines like Teen Vogue, Jet, Ebony Vouge, American Girl, Seventeen, Sassy, and Teen People. I used to say I want to look, and be like these people. I want the clothing they are wearing, I want the make-up and to be on the cover of a magazine one day. I have always had an obsession with heels, makeup, and fashion.
As I aged I tried various hairstyles. I would practice dressing myself up, walking in heels, posing in the mirror, and constantly playing with makeup. I tried a few times for modeling agencies or management but it was either I couldn't afford it or when I was younger too much money on my parents. I was the eldest, of three girls. But it never stopped me from going after my dream.
As I got into adulthood I turned to the internet, social media, magazines, and YouTube to learn and help me navigate myself to this position I am now in. Just had to research, work hard, practice apply, and keep going. If I am turned down, I go back to the drawing board practice or fix whatever the critique was and then try again.
If you were an advertisement, which would your slogan be?
Life Is a journey and only you hold the map.
Which is the part you enjoy the most about modeling and acting?
The Part that I do is the freedom to express myself without any boundaries. Modeling allows me to show my confidence, while also showing my versatility. it also pushes me to different limits while teaching me new things at the same time. Every time I put on a pair of heels, then hair, makeup, and then an outfit that a designer has created I become a character that gets cast to tell their story. I model their clothing to make others want to purchase the item is the goal.
I truly enjoy every single part of the process, backstage and behind the scenes; seeing how it all comes together and flows so effortlessly is amazing.
I love the fact that you get to meet some real genuine and amazing people throughout this journey. I love that you get to travel to some pretty amazing cities and get to take in some pretty amazing sites.
Most artists say that through their art they learn more about themselves, heal injuries… In which aspects has your journey helped you?
Modeling has healed and helped me in so many ways. The number one thing it has taught me is that patience is a virtue; it's key because things take time and nothing happens overnight. It has helped me with self-esteem and self-love; it has taught me I had to love myself and the skin that I am in. Modeling has given me this new confidence, that I had all along but was just buried deep down inside.
It has taught me to have tough and thick skin because this industry can be very rough and tough. You will get plenty of No's before you get Yes so you have to just take it gracefully and keep on trying.
What does modeling and acting mean to you?
My art means to me that I am living and walking in my true purpose in this lifetime. It means that I get to do what I love but also have fun while doing so.
To me, Modeling and Acting go hand in hand because you get to transform into someone else for that moment and that is such a fun physical activity. I am stress-free while doing so; You go through different emotions to get certain shots or scenes regardless if you have to do it over and over until you get the correct shot. I love doing photoshoots because you get to do various poses while using different emotions and it's intimate just you and the camera.
Who are your idols?
My # 1 idol is my mother. If it wasn't for her I wouldn't be the woman that I have become today. She is the epitome of an amazing woman. She has beauty, and brains, and is a money maker. My mom is the definition of a hustler and I love that about her.
But my other idols would have to be Viola Davis, Tyler Perry, Steve Harvey, Barack, and Michelle Obama. I choose these people because they all have a story and a testimony. Many of them came from different backgrounds but no matter if they were wealthy or unhealthy they motivated hemselves and found a way to put themselves in a position to be and become who they wanted to be over all obstacles, and that's what resonates with me the most.
If you didn't like modeling and acting, what would you like to do?
If I were not doing modeling and trying to get into acting; I would be pursuing something in the Criminal Justice Field. I went to Strayer University for Criminal Justice, Bachelor of Science in Criminal Justice. Without a doubt doing something along the lines of Forensics because; the investigation and discovery of why, when, and how a crime happens honestly intrigues me.
Do you consider that nowadays there are more or less opportunities for new artists? Why?
I do believe that things and times are consistently changing and fast. There are so many opportunities for people of all races, sizes, and skin tones; from what we have had in the past. We now have social media which plays a big part in this industry and helps so many people make a name for themselves and provide them with countless opportunities (Models, Aspiring Actors, Singers, etc.).
They're are endless opportunities now a days you just have to be patient, have faith the size of a mustard seed, and keep fighting and trying if this is what you truly want.
What would your idyllic life as an artist be like?
To be able to give back and help others that truly a passion of mine. I love helping others whether it is the elderly, people in need or less fortunate than me and lastly those with mental and physical disabilities.I want to use my gifts and talents to show people that no matter what the sky is the limit and it doesn't take much to help someone out. The smallest gesture like "Hello" or a "Hug" truly goes such a long way.
 I would love to learn and get more behind the scenes as well. I know my story will help and impact others and one day all will know my name.
Which are your upcoming projects?
I have a few photoshoots coming up and a few more magazine interviews coming up. I started submitting applications for New York Fashion Week in February.
My main goal is to book fashion shows. I want to do more print and commercial modeling. Also, try to get some acting under my belt for my resume as well.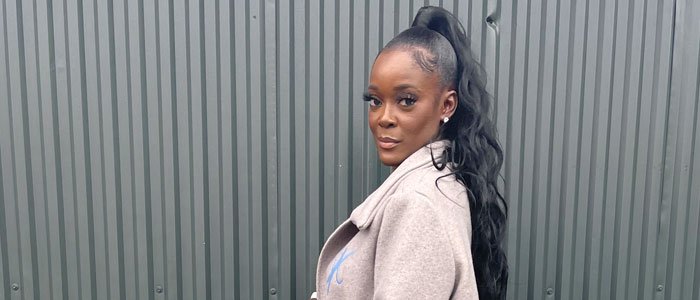 Do you want to know more about Jazmine Lincoln? You can find some projects below.