Miloš Batoćanin is a multi-instrumentalist and sound engineer from Serbia. After high school, he finished Academy of Arts completing degree in sound engineering and music production. Also, he is founding member of all star international project "Synesis Absorption", doing several European tours and sharing stage with biggest names on scene. Miloš is currently working in top notch SSL studio based in Belgrade and well known for his viral videos over the internet.
"Imagination creates reality"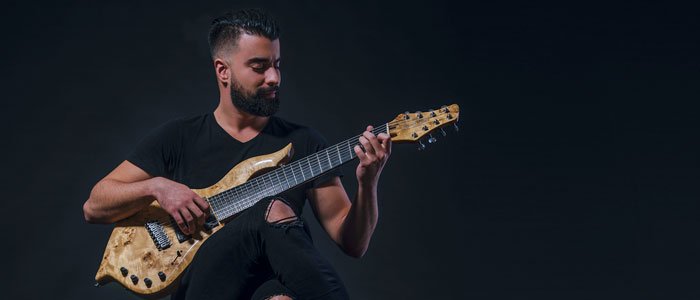 Miloš Batoćanin - Interview
When did you start to get interested in music?
I cannot remember, since I was only few years old having a lot of instruments and just playing with them. Probably at elementary music school when I started playing clarinet.
If you were an advertisement, which would your slogan be?
Imagination creates reality
Which is the part you enjoy the most about music?
Best feeling is when you are giving something personal and unique, and having others relate to it.
Most artists say that through their art they learn more about themselves, heal injuries… In which aspects has music helped you?
I have spent a way to much time with instruments, whenever I was feeling good or bad and on the other hand, something that was just hobby it grew into a regular job. So, my view has changed, but it was a big escape from reality most of the time.
What does music mean to you?
It is a medium for expressing current state of mind and emotions and a big part of my identity.
Who are your idols?
There are way too many, but first that comes to my mind is Chuck Schuldiner.
If you didn't like music, what would you like to do?
After more then 2 decades in music I'm not sure, but probably something in the movie industry.
Do you consider that nowadays there are more or less opportunities for new artists? Why?
Due to this entire situation with covid, artists are in trouble because they are not performing and earning from live gigs, but on the other hand there is a creating and promoting yourself via internet, which is second important medium nowadays.
What would your idyllic life as an artist be like?
To keep making new music, perform live and inspire people doing what I love the most.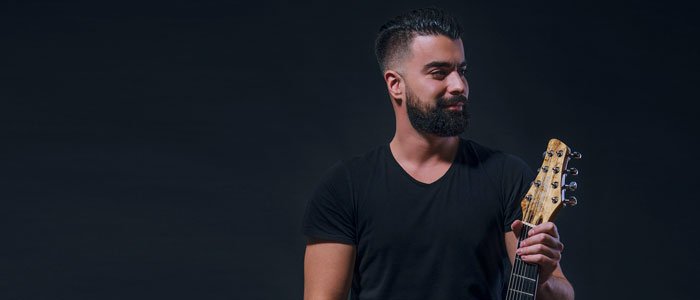 Miloš Batoćanin - Projects
Do you want to know more about Miloš Batoćanin? You can find some projects below.