"With a big smile and open heart, acting is like dreaming with my eyes wide open"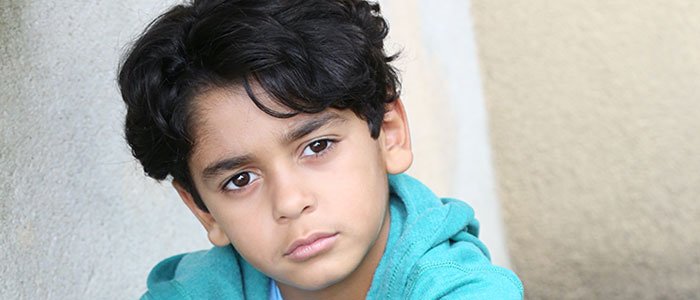 When did you start to get interested in acting?
I got interested in acting ever since I would see my older brother memorize lines, practice in front of me and sometimes he would even let me repeat after him to test my memory.
Even though I couldn't read at the time, memorizing some lines helped me get better at reading and writing now.
If you were an advertisement, which would your slogan be?
With a big smile and open heart, acting is like dreaming with my eyes wide open.
Which is the part you enjoy the most about acting?
I love spending time with others and meeting new friends through acting. There are so many amazing and talented people I get to meet because of acting, which is why I am so grateful for what I get to do.
Most artists say that through their art they learn more about themselves, heal injuries… In which aspects has music helped you?
Acting is a mixture of being myself and also adding onto sides of me I never knew I had. I like being able to be myself because that is when the "real me" is able to open up and show my true emotions. I also enjoy being able to step outside of my comfort zone and create another side of me that I never would have known without acting. This is when I get to have the most fun, get silly and be creative when I am working to bring a character to life through my acting.
What does acting mean to you?
Acting for me means that I get to dive into different parts of myself, which at times can be easy but then other times it can be more challenging because I have to push myself to find more of who I am not only as an actor on camera but also as a kid. Once I find new ways to express myself in acting I feel like the happiest kid because I get to learn so much and understand that as long as I never give up I will meet my goals and get to share this with others.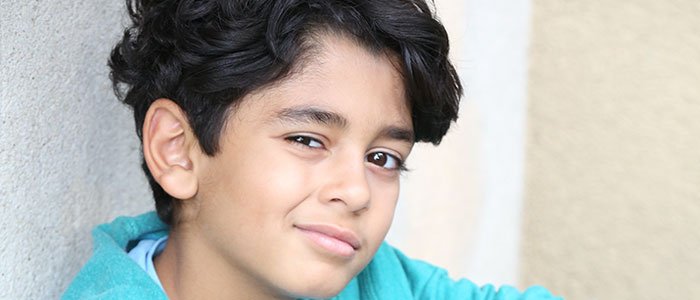 If you didn't like acting, what would you like to do?
While I do love acting, if I didn't like it I would love to become a professional basketball player. I love watching and playing basketball because, just like acting, I can be creative with my basketball moves and always need to work hard to push myself to be the best I can be.
Do you consider that nowadays there are more or less opportunities for new artists? Why?
I think that there are more opportunities for new artists because there are so many things for people to try and share with the world. Sometimes I sit and think about how big the world is and the more I think about this the more I truly believe that there will always be opportunities for new artists to express themselves, their cultures, their stories, their passions and so much more like me.
What would your idyllic life as an artist be like?
My ideal life as an artist would be to make as many different people enjoy, laugh and smile when they see a character I play. I want to keep having fun with what I do and the best part will be meeting new people and making new friends along the way.
Which are your upcoming projects?
Stay Tuned!