Madrid based singer and songwriter Sara del Valle has grown surrounded by music and art. Performing professionally from an early age, Sara's voice is sensitive, emotional and powerful, blending an early gospel music influence with modern soul and R&B glimpses.
"Songs are a passport to new experiences"
Sara del Valle - Interview
When did you start to get interested in music?
Since I was born everyday I have been listening to music, as my parents where dancers and they run a dance company nowadays, and I have been in every rehearsal and show.
At the age of 13 I started singing classes, at 16 I started to work professionally as a backing vocalist of national and international artists, at 19 I wen to London to study the high degree of Musical theatre and the following years I have been filling my live of beautiful, creative and professional experiences that had lead me where I am now.
If you were an advertisement, which would your slogan be?
songs are a passport to new experiences
Which is the part you enjoy the most about music?
The part that I like the most is the creative part, like from a simple piano song, then it developes with the musicians and ends up sounding just as I imagined it.
Most artists say that through their art they learn more about themselves, heal injuries… In which aspects has music helped you?
Music is my way of managing emotions, it is a kind of diary, I transform the bad into melodies and the positive I celebrate it through them.
What does music mean to you?
Music for me means life, it is a way to help situations and people shine and make yourself shine. At the same time is a way of reviving life experiences, past feelings and a way to remember who you were and see what you did once to do it or not in the future. Makes you think wether if that situation helped you grow or is something that made you stronger.
Who are your idols?
anyone who touches my heart
If you didn't like music, what would you like to do?
Love this question!!! probably i will be wedding planner, I love weddings and everything what involves them. I´m very romantic.
Do you consider that nowadays there are more or less opportunities for new artists? Why?
Nowadays there are more opportunities for artists, you can publish music by yourself, you can record at home and expose your work through social networks, reaching more people but with more variety of artists it is more difficult to stand out.
What would your idyllic life as an artist be like?
I will love to continue living experiences that move me, continue creating, recording and touring, making people vibrate and be able to live from it in order to experiment with creativity and raise it's quality.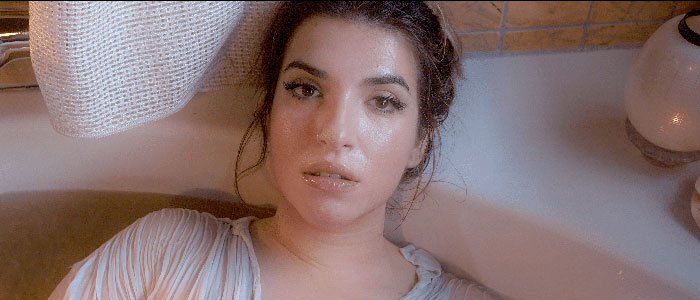 Sara del Valle - Projects
Do you want to know more about Sara del Valle? You can find some projects below.