Scarlett Bella Song is a 14 year-old dancer who has been a featured member of several prestigious dance companies. Throughout the years, she has trained in a plethora of dance styles with world-class choreographers at top industry studios in LA, NY, and Dallas.
Some of Scarlett's career highlights include dancing in videos for music artists, performing with professional NFL cheerleaders, and participating in a flash mob in iconic Grand Central Station. She has also headlined festivals and starred in a series of concept videos.
"BECOME A MASTERPIECE WHEN YOU LEARN TO MASTER PEACE"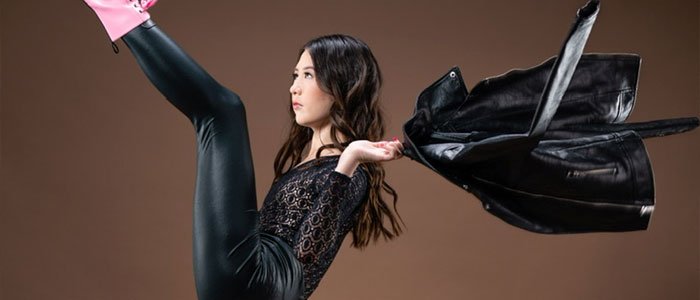 When did you start to get interested in dancing?
When I was less than a year old, my mom enrolled us in Mommy & Me music and gym classes. It became apparent during these classes that I was highly responsive to music so many people encouraged my mom to enroll me in dance classes.
When I turned three years old, my mom enrolled me in a musical theatre program and recreational dance classes. When I was seven years old, I was accepted into my first pre-professional hip hop dance company. This triggered a pivotal shift in my mindset from recreational to pre-professional dancer.
The dance company introduced me to a new world full of live performance opportunities, competitions, conventions and concept videos. Within my first year in the company, I was scouted and invited to join a national dance company called Urban Generation (UG).
UG was designed to give a social media platform to emerging pre-professional artists who aspired to dance professionally. It was at this time that I fully embraced the dream of pursuing a career as a dance industry professional.
Within a couple of years, I participated in my first music video for a recording artist and both UG leadership and a Disney Cruise Talent Show host encouraged me to train in LA. When I turned 10 years old, we relocated to LA and I trained there for three years. The opportunity to train side-by-side with the next generation of iconic dancers shaped my identity and solidified my life-long dream to pursue the art of dance as a career.
If you were an advertisement, which would your slogan be?
Become a masterpiece when you learn to master peace
Which is the part you enjoy the most about dancing?
The part I enjoy most about my art is the ability to leverage my artistry to fulfill my personal mission to enhance the world through positive contributions and raise money for charitable organizations.
It all began for me when I was eight years old and the head of an NFL charitable organization invited me to dance (and model) for a fashion show with professional NFL cheerleaders to raise money for children in need. This opportunity was a catalyst for cascading opportunities for me to perform, model, and give back.
Most artists say that through their art they learn more about themselves, heal injuries… In which aspects has dancing helped you?
My art has shaped me into the person I am today. Dance taught me so many life lessons, including:
Focus, discipline, and time management
Commitment/dedication
How to connect to others
Individuality and self-expression
Artistry, creativity, and originality
Confidence
How to manage stress and rebound from disappointment
I anticipate that this is just the tip of the iceberg of what dance will teach me in my lifetime.
What does dancing mean to you?
The art of dance means everything to me. Being a dancer is core to my identity as I am an artist in body, mind, and heart. I look at the world through the eyes of my art and I embrace my art so it permeates through all aspects of my life.
I am the most authentic version of myself when I tell stories (and express feelings) through movement.
Who are your idols?
Among others, my idols include Zendaya, Jennifer Lopez, Beyoncé, and Rihanna. They are all accomplished performing artists, trailblazers, and business moguls who have paved the way for emerging female artists and entrepreneurs.
If you didn't like dancing, what would you like to do?
If I didn't like my art, I would feel compelled as a storyteller to find a new medium for self-expression (such as acting, jewelry-design, fashion design, and/or photo journalism). In addition, I would launch a charitable foundation.
Do you consider that nowadays there are more or less opportunities for new artists? Why?
I firmly believe that there more possibilities than ever before for new artists nowadays. I feel so grateful to be an emerging artist during this revolutionary time when artists are forging their own careers right from their own homes.
With the advent of technology and social media, we can create art on our terms and distribute it worldwide with the touch of a button. We can create our own fan bases and build global platforms to share our art with the world.
What would your idyllic life as an artist be like?
The first chapter of my idyllic life would entail unleashing my full potential as an artist and living out my dream as a professional dancer on a global stage. I hope to have a colorful and fulfilling long-term career as a performer before I embark upon the next phase of my life.
The second chapter of my idyllic life would entail leveraging my personal brand to make a positive impact on society. During this phase, I also aspire to launch successful fashion lines and leave a legacy to inspire future generations.
The third chapter of my idyllic life would entail retreating into a peaceful world of international travel, retirement, and total immersion into nature because that would fuel my soul and bring me joy.
Which are your upcoming projects?
I was recently added to the line-up for the Kids Rock For Kids – Global Teen Rock Music Festival. I will be part of a duet that is the ONLY dance act among a lineup of international bands performing at a three-day teen rock music festival to raise money for kids in crisis in the US and Ukraine.
In June, we will perform in two indoor NYC venues (Roulette and The Bell House) for projected sold-out shows along with musicians from Spain, the UK, Brazil, Colombia, Canada, Indonesia, Australia, and across the U.S.. (In the past, this festival has garnered attention from The New York Times, NBC News, Fox News, New York 1, etc. and has raised funds to help children domestically and abroad).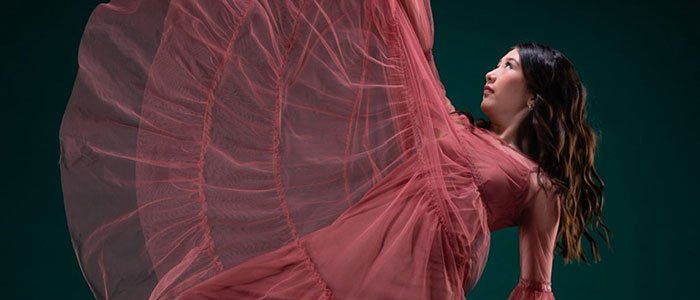 Do you want to know more about Scarlett Bella Song? You can find some projects below.