Scotty is a 14-year old singer-songwriter from Kelowna, Canada. He has already performed in front of thousands at various venues throughout the city and region. Scotty has won numerous singing contests and was recently nominated for the City of Kelowna Civic Award for Teen Honour in the Arts, recognizing his charitable donations to organizations by raising money through his performances. Scotty released his original song "It Ain't Over" April 21st on all streaming platforms and is managed by Circle11 Entertainment.
"Sing with passion, sing to inspire"
When did you start to get interested in music?
I have been told that I sang or hummed ever since I could talk, so I guess around two! I have been taking lessons for about four years now and have recently started learning how to play the guitar.
If you were an advertisement, which would your slogan be?
"Sing with passion, sing to inspire."
Which is the part you enjoy the most about music?
I just love performing…it doesn't matter if it's in front of 1000's or just busking, singing for people is awesome.
Most artists say that through their art they learn more about themselves, heal injuries… In which aspects has music helped you?
I would say it helps me just be myself. People identify themselves in different ways like an athlete, artist etc. Musician and singer are who I am! "While so many people got caught up in complaining about everything when COVID hit, I was more interested in those stories of people helping one another or coming together to lift each other up. Those were the good things we got from this pandemic and so I really wanted to write a song ["It Ain't Over"] that focused on that: on the good in humanity that came through during all this."
What does music mean to you?
It means my dreams, my future, and my passion!
Who are your idols?
Freddy Mercury was an amazing performer and singer so for sure him. Ed Sheeran writes awesome songs and is a great singer. Justin Bieber and Shawn Mendes because they are both very talented and Canadian!
If you didn't like music, what would you like to do?
I would be a chef! I love cooking and baking. Gordon Ramsay all the way! I also like track and field so being a middle distance runner in the Olympics would be cool.
Do you consider that nowadays there are more or less opportunities for new artists? Why?
Definite challenges with Covid-19 changing our world. In the beginning it seemed like a lot of opportunities were gone but actually I think interaction was more available because of social media. More people were using it and finding creative ways to send messages. I actually think we became more efficient because of it. Everyone found a way to make it work by using social media. Instagram, tiktok, Twitter, radio, YouTube, and podcasts rose in popularity.
What would your idyllic life as an artist be like?
Touring and performing around the world.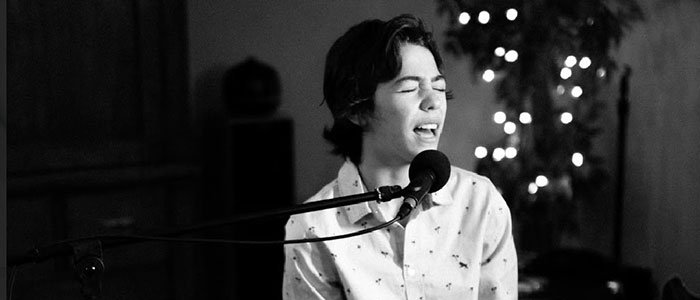 Do you want to know more about Scotty Berg? You can find some projects below.