Stefa is a singer-songwriter based in Brussels. Her roots are as diverse as her influences: blues, rock, folk, Brittany, Guadeloupe, the UK… Her songs tell the stories of the people and the places she has encountered along the way.
"Keep doing what you love"
When did you start to get interested in music?
I come from a musical family so I started playing piano and guitar in my childhood. Jams were a tradition in our family.
If you were an advertisement, which would your slogan be?
Keep doing what you love.
Which is the part you enjoy the most about music?
The freedom it gives me to experiment and the bond you create with other musicians.
Most artists say that through their art they learn more about themselves, heal injuries… In which aspects has music helped you?
Music has helped me realise that weaknesses are what makes you human and lets you connect with people.
What does music mean to you?
Music is my whole life, my comfort, my joy. I feel myself when I play.
Who are your idols?
There are many: Eric Clapton, Tracy Chapman, Jim Morrison, Jimi Hendrix…
If you didn't like music, what would you like to do?
Draw. I'm terrible at it but I love watching artists draw.
Do you consider that nowadays there are more or less opportunities for new artists? Why?
I think there are always opportunities for people who do what they love to connect with an audience. Technology also makes it easier to collaborate remotely which opens new doors for musicians.
What would your idyllic life as an artist be like?
Touring in beautiful places by the sea, collaborating with other artists in different styles and devoting all my time to music creation.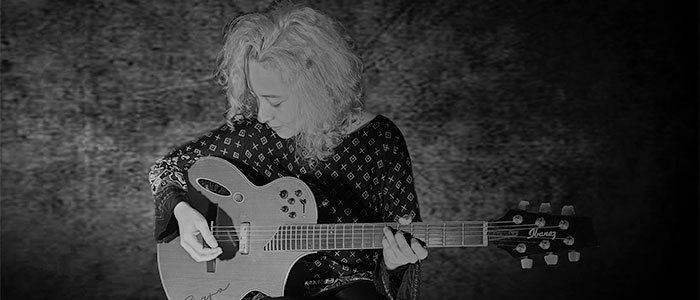 Do you want to know more about Stefa? You can find some projects below.